Investec Trophy Game – BAC 1 – Mid Somerset 2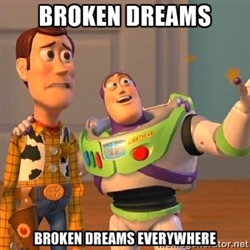 The England Hockey Investec Trophy Match – dreams of playing at Queen Elisabeth Park were shattered as BAC lost to Mid Somerset in a battle of a match. The extra hour in bed, clearly didn't give us what we needed to win, neither did the extra 15 min's delay due to the no show from the APPOINTED umpire…..but it's ok, we woke up Alex and got him to come  along instead.  With us today for this event were the not so invisible Ali Bethall and the super human, bruised from the day before Sophie Newton Bomb.
The game started hard and evenly matched, Mid Somerset (MS) attacked hard and did manage to break through the middle, but our fearless defenders and Becky the Bullet saw them off, we made some counter attacking moves and did manage to get in the D and add pressure to their defence, but with a few wayward passes in, we couldn't finish the job. A cracking pass from Cheryl into the D saw a great chance from Tinny, who missed by a hairs breadth, everyone left thinking its ok Sally is on the post, were disappointed again as I decided to choose that moment to do the splits instead. I may well of been dodging the flying shin pads for the MS girls.
The first half continued with some very end to end play, Dave, Cheryl and WP all keeping the attackers at bay, and Becky making some sick saves (I think she said 6, but I'm going with sick to sound a bit more street) kept the sheet clean. With a great attacking run from Ellie & Sarah G, we were awarded a short corner. Maz out to Tinny….STRIKE….BANG, back of the net the crowd (Ceri, Coxy and Irie) went wild. 1 – 0
Ever seen the film gone in 60 seconds? No….well it's what happened to us, our lead was gone in 60 seconds. MS literally ploughed through and scored 1 – 1
We continued to battle and saw them off at some more short corners and continued to attack, but nothing was to come of it. At 33 mins in, MS upped the tempo and broke through into the D, smack bang goal. 1 -2.
Half Time
Now BAC were doing nothing wrong, we did dominate a lot of the game and attacked and attacked, but nothing was coming off in the D, despite me trying to throw the ball in the back of the net with my hand. THE UMPIRE DIDN'T SEE THE STICK TACKLE that sent my stick flying out of my hands!!!! Ahem.
We defended hard and well in the second half with some great moves made by dangerous Dave (something about knee capping) and Becky. To keep the second half score at 0-0!! The whistle blew and that was that we were out, dreams crushed. BUT BAC were not ashamed, we battled and we kept our heads. Onwards now to concentrate on the league. A bit like what football teams say when they are out of the FA cup.Perhaps we didn't win coz we didn't have a coach with a clipboard? Perhaps we didn't win because we didn't have cones to run around in the warm up!!
Well done girls, be proud of yourselves, all of you.
MOTM deservedly so went to Dave, with Ellie coming in 2nd and Cheryl 3rd.
Tea's this week, were quite frankly the best ever. Becky – we salute you.