Gloucester2 3 – BAC 1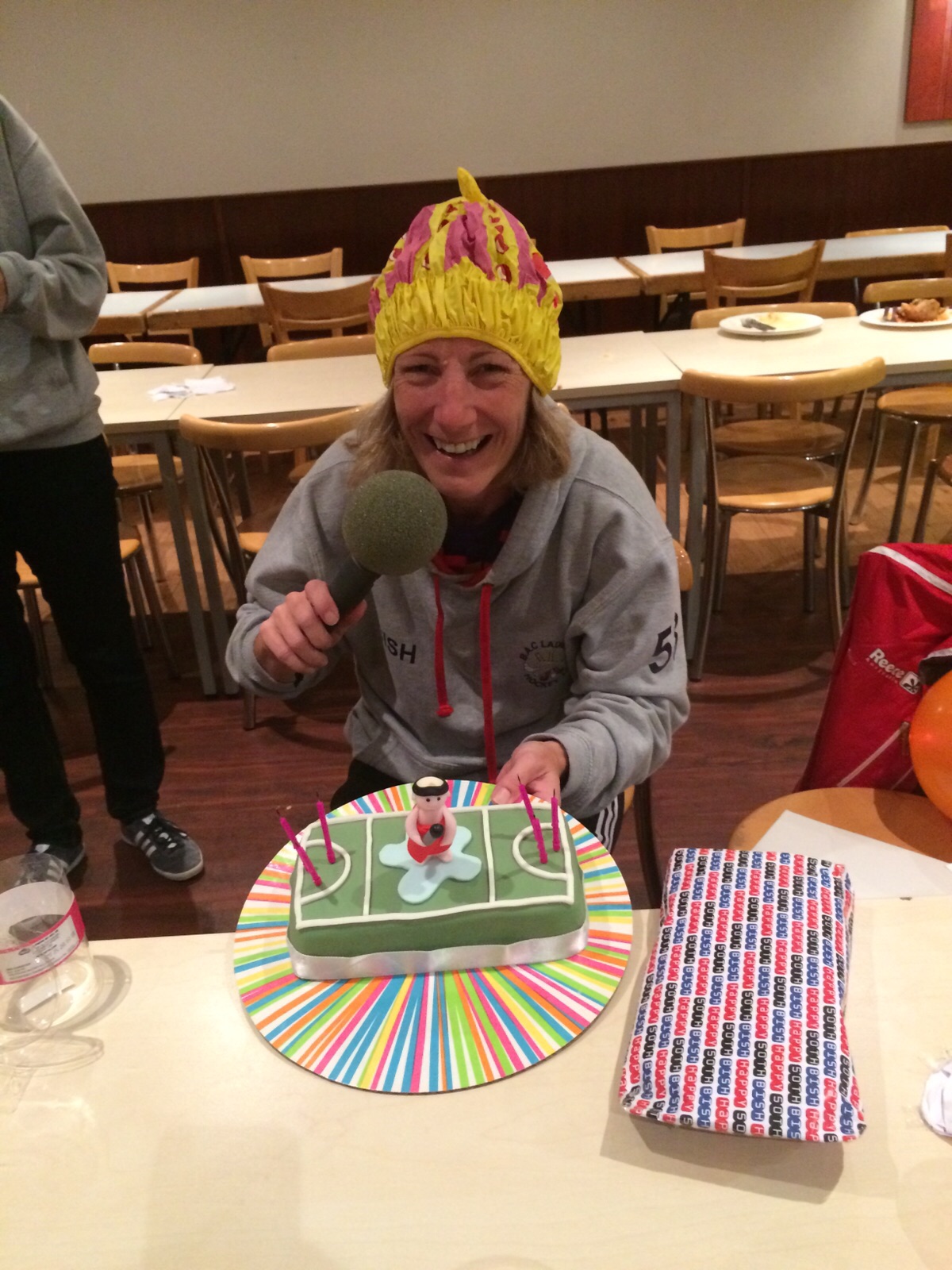 This week BAC ladies had a late game this away to Gloucester. We welcomed our latest recruit Ellie –  Becky Boo was making her feel welcome as only our Becs can! We had a good team talk in the changing room although we were missing a team member Emz (where was she Big Brother?) – we found her outside and did a quick warm up due to us being unable to get on the pitch.
We were fired up and ready for battle. BAC started well with some good quick passing and movement. Our defenders were holding strong when Gloucester City attacked, there was no way Woolly, Dave or Jodie were letting them get threw. Our opposition were making lots of noises using the Naughty F*** word (which I now thought was a reason for getting a card) – they were certainly not doing the famous No-Emotion Dave!!!!!
We had a good breakaway down the left and Tinny gets the ball & fire the ball across and there was Sarah G to put it in the back of the net. Gooooooooooaaaaaaaaalllllllll. There was only time for the push back and the whistle blew.
Half time team talk was positive and constructive. The umpire paid us a nice visit to tell us about swinging – we kindly told him we were not those kind of girls.
Off we went for the second half – unfortunately we conceded a quick goal to Gloucester. BAC were still determined and had several short corner attempts, it appears we have force fields around our attacking goals at the moment. Tinny had a good shot saved and Maz got the follow up but the keeper saved. Not sure what happened but Gloucester managed to get 2 quick goals. Well BAC didn't give up but the force field was holding strong. The End.
After the disappointment the highlight of the day was Bish had managed to reach 5,000 appearances for BAC. She celebrated by singing in the shower and upset a little kid as out sang them! She was very impressed that the showers contained a nice shower cap for her.
At teas Bish was awarded a fantastic gluten free lemon drizzle cake with a little model of her singing in the shower (lovely cake thanks Maz). All her BAC family had collected some money to present her with a new shirt and some vouchers to get a pair of flip flops and a proper shower bag. Many thanks to my BAC Family J I love you all J ………………..Here's to the next 5,000 appearances 🙂
MOM :- One vote for Dave ( No emotion Dave J)
Winners are in no particular order:-      B.I.S.H.O.P      –     Cher (AKA Jodie)   –   Sledge-end     –   Sarah G