Weston-Super-Mare 4 – BAC 5 (29/10/16)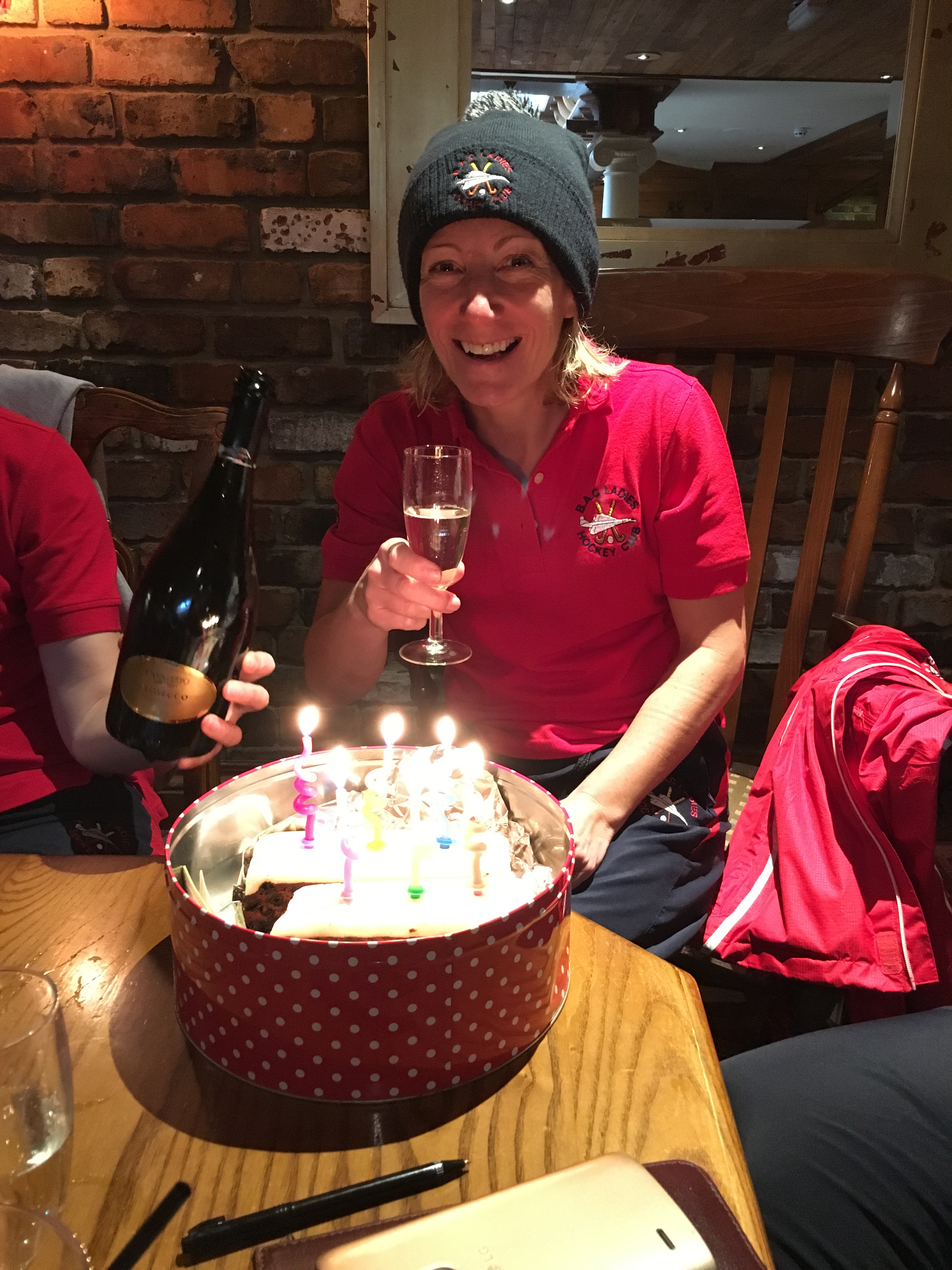 At 9:07am Captain Tinny awoke from a lovely dream, listening to the birds sing and wiping the sleepy dust from her eyes she then exclaimed 'F**k it, we've overslept' then a massive rush ensued around the Totterdown Branch of BAC as we tried to get to -Super-Mare for the 10:40am meet time.
We made it, well at about 10:47am!! Greeting us this week in the changing room was Birthday Bish, back from injury and Nettie (Pippa) joining us for the first time this week, first thing that happened to her? Fined for wearing a netball top. Second thing? A new nickname. Nettie was born.
So after another Dave special whiteboard session we were ready to warm up, despite missing our warm up queen Sledge, we managed to warm up, even remembering to plank at the end. We lined up ready and with Birthday Bish debuting up front we were ready to take on league above Weston-Super-Mare (WSM).
WSM attacked from the start whistle, and had a few pot shots at Becks, who was having none of it, and her and her defence Maz and Dave (any, old Iron any, any old iron) saw them off.
Then from some cracking midfield play from Nettie and Chez saw the ball out to Birthday Bish who crossed it in a peach to Tinny, who pulled back and smashed it home! GOAL 0-1
BAC kept up the pressure, and with some good working together play from Lisa B, Sally, Liz and Dave didn't let WSM's speedy attacker get the better of them, it may of raised their heart rates a touch, but they kept her out. There were some great pockets of play all over the pitch, Cheryl, Kingers and Bish working the triangles well out on the right and Maz being a hellofadefender this week and really bothering the oppo with her tackles and just always being there!!
After another attack up the pitch BAC were awarded a short corner, which was hit out by Maz to Tinny who smashed it into the backboard BOOM! GOAL 0-2 (to note at this point, lined up waiting for the short corner were Birthday Bish and Sally who were looking amazingly awesome and ready to pounce).
Unfortunately all the high jinks of another goal, meant the BAC then got caught napping, WSM had a free hit just outside the D and BAC rolled out the red carpet, let them in, served canapés and gift wrapped their goal!! 1-2
Before half time there was a fair amount of up and down play, with both teams having some chances missed or saved, everyone on the pitch working hard and helping each other out, like when Tinny found herself in midfield, and defending as per normal she came crashing into our D and BOOM gave WSM a short corner by stopping the ball with her b()()b, in her defence Dave did lift the ball at her, however WSM then took a remarkably good short corner, and got a goal back, when we say remarkably good we mean, f'ing awesome. 2-2
Not letting this stop them, BAC then went on the attack, Cheryl picked up a loose ball, ran past 4 WSM players and nut megged the last one* took a little look up saw Birthday Bish made the pass and Birthday Bish smacked it in to Tinny at the P spot who whipped it in the back of the net for her hatrick GOAL! 2-3
HALF TIME
BAC's tails were high at the start of the second half and we came out exactly as we left off, upping our attack and not letting WSM get a thing past us when they attacked back.
Then Birthday Bish Smacked a ball up to Lisa B in the D, who then passed it to WSM GK, who kindly (and has claimed the assist) passed it back to Lisa B who then smashed it home for BAC's 4th!! GOAL 2-4
(at this point in the match report I've got writer's cramp, I'm being told to wrap it up coz WSM have left the pub already and Dave, Nettie, Birthday Bish, Chez and Tinny (whose meant to be writing this) and me really need to get home.)
So WSM then got two goals back, this is not to say that we were rubbish, coz in all fairness we were not, marking went a little bit of kilter, hence Dave getting really stressed, but other than that all good. Maz continued her epic form from the first half and Becky was saving a fair few awesome shots on goal. Liz made some good runs up the pitch and Kingers was having a fab time taking the ball up the right and crossing in to a waiting Lisa B…..however Lisa B at this point…..well, she had about 496 shots on goal at this point and none of them went in…..but she didn't give up trying!! Unlucky Lisa B!
Then Dave, still stressed, hoofed the ball up the pitch to Tinny, who took it passed a defender and went far out wide to the right (doing everything Doug has been training us not too) and smashed it home for her 4th and BAC's 5th!! GOAL 4-5
What a win, what a day! Birthday cake and Prosecco for teas for Bishmas Day (less said about Prosecco the better from now on) and we all looked reet bobby dazzlers in our new 'after' hockey tops. Nice.
MOTM this week;
1st Maz – For being epic
2nd Tinny – Four goals
3rd Becky – For being a super saver
4th Dave  – For being calm**
*Cheryl told me to write this, it may not have happened.
**clearly whoever voted for her didn't see her stress face in the second half.