Monthly Archives:
January 2017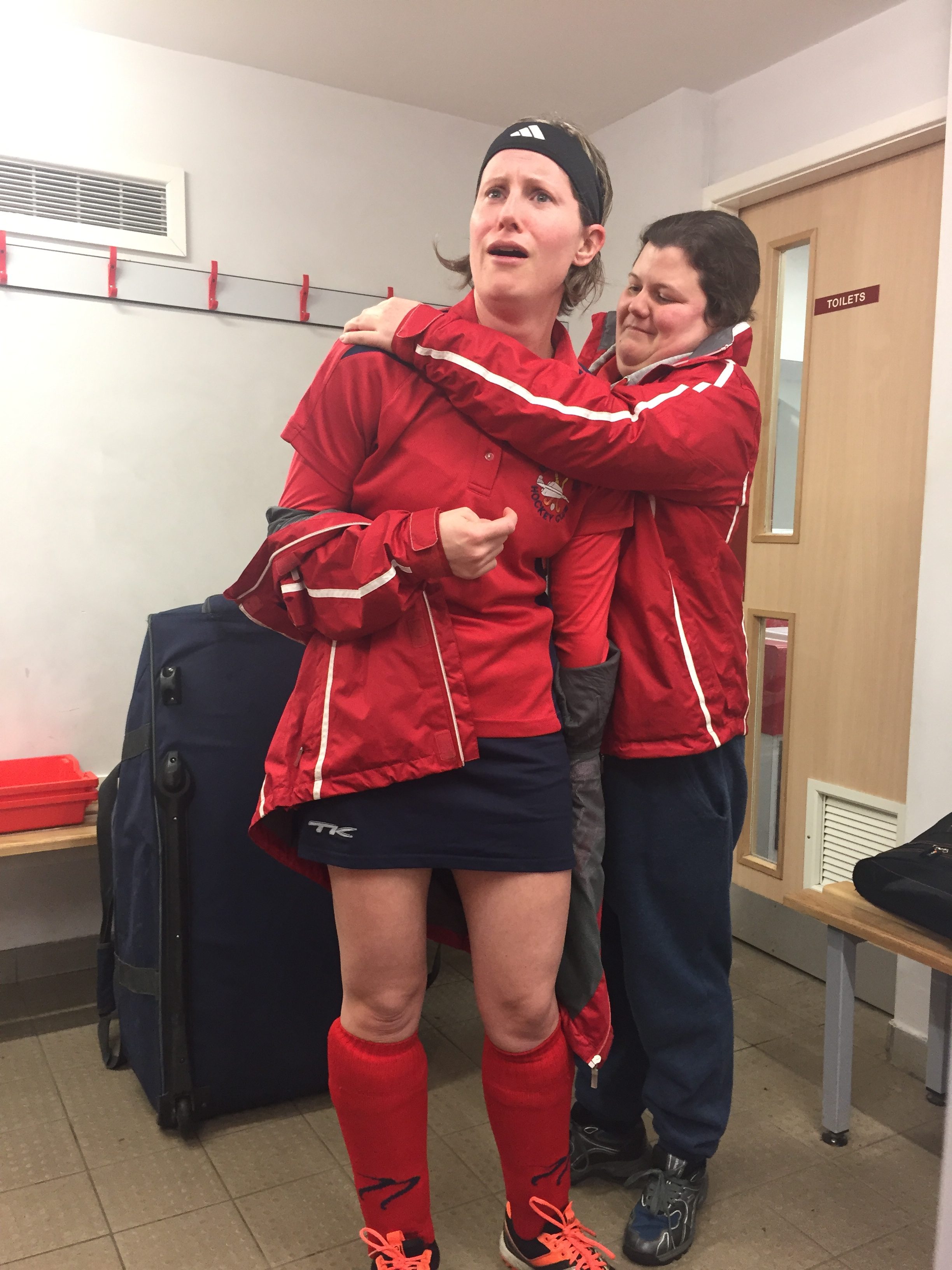 Written by: Lizzie G
With sleepy dust still in their eyes, BAC travelled to Wootton Under Edge (WUE) for an early start. The journey must've woken everyone up as BAC started brightly with a lot of possession and several chances. On a rare break down the other end WUE were awarded a short corner and a clean strike resulted in a goal. The rest of the half was end to end with BAC having more chances, including Tinny pinging the ball off both the crossbar and the post. With our subs nursing bad knees and colds, the last thing we wanted to see was Bish hobbling off the pitch. Fortunately it was just a painful bruise from saving a goal with her knee and she was soon back on. As the half drew to a close BAC we awarded a short. The strike was cleared out of the D but was sent straight back in by Sal to Tinny who heard the sound of the ball hitting the backboard rather than the post. 1-1 half time.

Written By: Lisa 'Kingers' King
Our first league game of the new year saw us away to Westberries (WB) on a rather chilly January morning (just ask Sledger!)
Despite leaving plenty of time to get to the pitch, Brownie realised she had the wrong kit so rushed home to change…first fine of the day…tick! Quick team talk in the changing room and we made our way to pitch to warm up only for Dave to be caught short en route so she decided to try out the new changing rooms at CD. Will be very nice when all finished…..  the doors should be working properly by then and people will be able to leave the toilet independently of each other and not get locked out……yes, that's fine no. 2….tick! Poor Dave 😉
So….to the game!