BAC 5 – 0 Yate3 15/10/16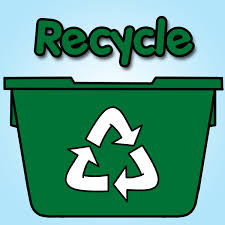 Written by: Maz Wilson
Another sunny start for BACs match this morning and another white board sess from Miss Dave. Rachel L was introduced to the sophisticated alphabetised attack and defence formations that is BAC and we were all set for an exciting match in which the theme was to be recycling…
BAC started slowly and were soon under pressure from the Yate attack. We quickly gave away a short corner which tested the BAC defensive moves which luckily held firm. BAC seemed to take a nap and this led to sustained pressure from Yate. BAC did make some forays into the Yate half and were continually thwarted by the Yate GK who was having a fantastic game. BACs luck changed one minute from half time  when Debbie found herself in-front of goal and slotted it home between the keepers legs. This settled the nerves and after a rousing team from captain Tinny we all decided to believe in our abilities and off we went into the second half.
The half proved very busy, the second goal came from Rachel L who was on the post as Debbie fired the ball across the D. The third came from a good piece of recycling of the ball after one of BACs short corners broke down.  Katie found herself in the way as the ball was passed out to Lisa K who pulled it back to the P spot finding Tinny who found the goal. Katie found herself in the middle of the action at both ends, defending short corners without fear and beating her own defenders (Maz) with masks when they weren't doing their jobs properly!  Then she was back up the other on the P spot receiving a square ball from Tinny and scoring the forth goal. We certainly all need to go on a yoga retreat if this is what it does for you!
Good support play continued throughout the second half with resulted in the fifth goal; a short corner out to Tinny, pass to Lisa K, shot from Tinny – rebound – Sally on the RIGHT post found the back of the net.
Much cheering and support was made by our supporter number 58 on the side lines and continuing motivational speeches from Beck the GK kept everyones hopes up and the match ended 5-0.
Man of the match this week went to Liz who showed good energy and coverage of the pitch, she thanked her personal trainer – Steve.
Second was Katie Yogi WP, third Debbie the Sledgend