Cirencester 3 – BAC 3 (28/02/15)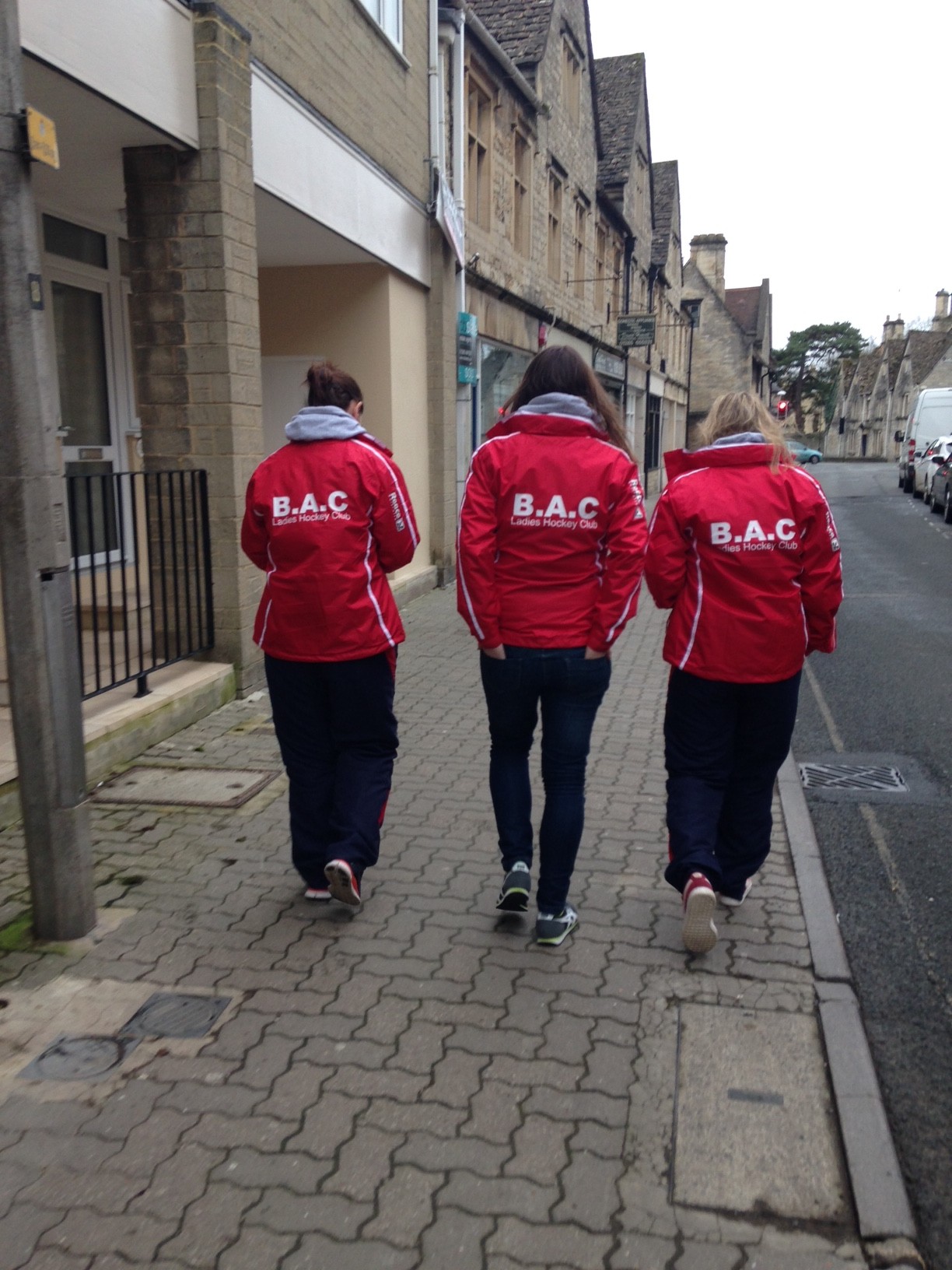 BAC welcomed a bit of a lie-in this week and after a well calculated journey we arrived at precisely 12.10 for the 13.10 start of the match. The team warmed up in formation, airing the new jackets, and were soon too warm. We welcomed our super-supporter Zac, who is quickly becoming invaluable as a kit carrier/drinks holder/first aid bag holder!  The first half started at pace with BAC pressuring from the start, this only lasted for about two minutes…
BAC seemed to enter a time warp and Cirencester capitalised on this and put away two goals before BAC realised what was going on. Determined to turn the match around BAC attacked and applied a lot of pressure on the host's goal only to be thwarted at every attempt by Cirencester's goalie who was having a very good day. Despite an injury sustained by Bish, which sent her 'singing' around the pitch (for want of a better explanation) the defence held firm, taking care of many of a short corner to deny Cirencester any more goals. The best attempt on goal for BAC this half came from a superb cross from Bish, but the resulting attempt on goal came from Sally who tried to use her knee instead of her stick! The half time whistle came as a welcome break for BAC to re-group and start again.
BAC woke up for the second half which soon saw Katie WP pass out to Cheryl on the right who made a run into to D and with a quick pass to Liz, slapped the ball into the left corner. BAC failed to take advantage of the short corners gained until a deflected shot from the Cirencester keeper rose into the path of Maz who elegantly deflected the ball into the goal to make it 2-2.  A similar injury occurred to fellow centre mid-fielder Debbie, so with both central players hobbling, WP found herself with plenty to do!
Cirencester found themselves 3-2 ahead after a goal mouth scramble after a short corner, this spurred BAC on and after a reverse pass from the back line from Sally into the path of Tinny who slammed home the ball for the equaliser. The match finished 3-3, with many of the BAC players with their frustrated faces on feeling they should have scored more goals.
There was a veritable feast of sandwiches and chips at the local(!) pub, which set BAC up well for their journey home and night of bowling.
Man of the match results this week went to 4th place Katie WP, 3rd Maz, 2nd Bish and 1st Debbie the Sledgend.