Wootton-Under-Edge 4 – BAC 4 (28/01/17)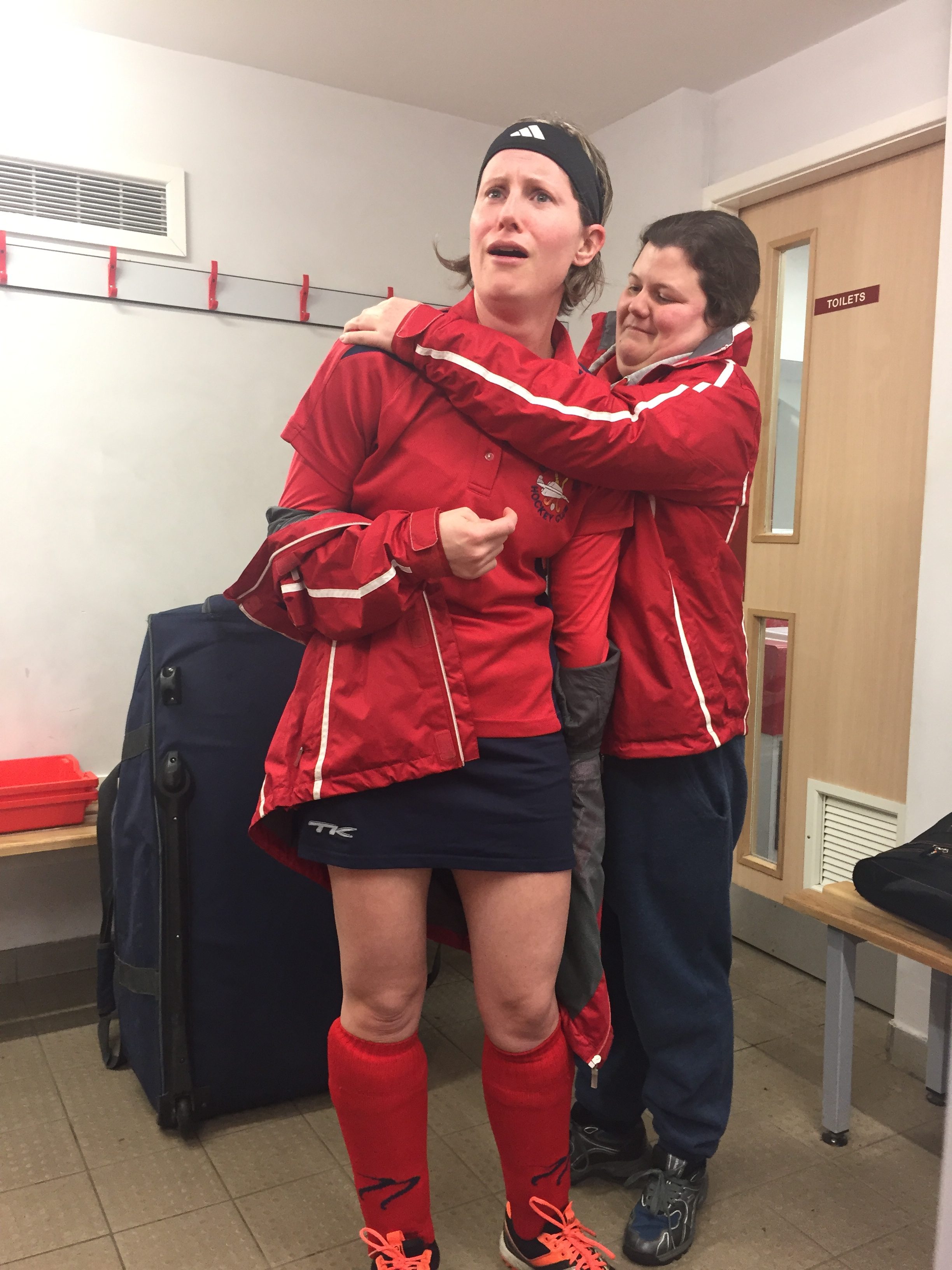 Written by: Lizzie G
With sleepy dust still in their eyes, BAC travelled to Wootton Under Edge (WUE) for an early start. The journey must've woken everyone up as BAC started brightly with a lot of possession and several chances. On a rare break down the other end WUE were awarded a short corner and a clean strike resulted in a goal. The rest of the half was end to end with BAC having more chances, including Tinny pinging the ball off both the crossbar and the post. With our subs nursing bad knees and colds, the last thing we wanted to see was Bish hobbling off the pitch. Fortunately it was just a painful bruise from saving a goal with her knee and she was soon back on. As the half drew to a close BAC we awarded a short. The strike was cleared out of the D but was sent straight back in by Sal to Tinny who heard the sound of the ball hitting the backboard rather than the post. 1-1 half time.
Early in the second half WUE scored from a short but BAC fought straight back. Some quick play down the right wing saw Liz cross from the back line to Lisa B who slotted the ball in the net. WUE were then awarded another short and scored, but again BAC would not give in and were straight back up the other end. A sideline ball to Cheryl was smashed into the D to Lisa B and a neat little passing move around the keeper by the forwards enabled Tinny to bring the scores level again. BAC battled on to look for that winning goal but there seemed to be a force field around the WUE goal with great saves from the keeper and Tinny completing her woodwork hatrick by hitting the other post. Sal got taken out at one point and did a beautiful knee slide on the slippy pitch – nice sticky grazes for the night out later! WUE had a little spell of shorts with the umpire keeping an eye on the ever keen Bish after her rather premature run from the halfway line to help defend. In what seemed like the theme of the match, WUE scored from another short but with minutes to spare BAC had their own chance at the other end. Tinny's strike was saved but Sledger slipped the ball back into the D to Wooller who deftly defected the ball into the net. With a final score of 4-4, both the umpire and opposition crowd commented on what an entertaining match they had just seen.
Man of the Match
3rd place – Wooller
2nd place – Sledger
1st place – Lizzie G – You say Lizzie we say G.