BAC v Bristol Uni2 1-5 (22/11/14)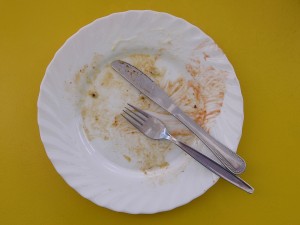 BAC's opposition this week was Bristol Uni.
Two early goals from Bristol Uni caught BAC napping and they found themselves with a lot of work to do if they were going to get something from this game.  During the rest of the first half, BAC struggled to find their mojo but managed to settle, resisting any further pressure keeping the score at 0-2 at half time.  As well as ensuring that all the 'clutter' from the side-line was properly cleared, the first half also saw new recruit and super sub Lucy making her official start for BAC this week!
After a bit of a talking to at half time, BAC started the second half strong and in true fighting fashion scored a goal early in the second half to make the score 1-2.  Some nifty passing up the pitch to Liz in the middle who carried it through and a neat pass to Tinny who slammed it in the goal.
BAC then enjoyed a good spell of pressure with Bristol Uni looking vulnerable and despite hitting the backboard again, BAC were unlucky with the goal disallowed following a premature whistle for a short corner ensuring Bristol Uni kept their slim lead.  Despite some good play, including a foot stopping ball on the line (Flick?!) BAC failed to take advantage of their dominance and a Bristol Uni break saw them extend their lead to 1-3……short corner, straight through Becky's legs…..no comment!!
It was clear that this was just not to be BAC's day when a 4th goal from Bristol Uni which hit the wheel of the goal i.e. off the pitch saw a lucky rebound and goal.  With such a killer blow, Bristol Uni then extended their lead in the late stages of the game to 5-1.
Things to take away from this week's game:
The opposition's coach is always right and umpires may choose to reverse a decision in line with is.
Advantage is not always advantage.
Clearing a ball with your foot on the line may be permitted.
Not necessarily the whole ball needs to be over the line for the ball to be out.
The wheel of a hockey goal is not out!….
And finally, if all else fails, you can always try to talk to the umpire for a good 10 mins after the game trying to persuade him that BAC actually won the game (nice try Tinny!) J
Man of the match this week went to Katie for some beautiful diving (think she's been watching Sal!)
And a special mention to Bristol Uni who managed to eat all of the teas for both teams so BAC went home hungry……cheers girls!!