Old Bristolians 2 – BAC 3 – 23/07/13 – WON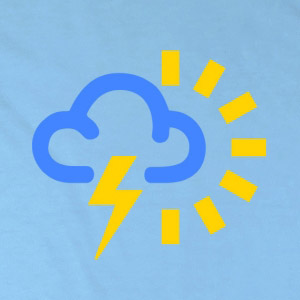 So with the previous night's thunder storms keeping us all awake the night before and the temperature holding at a rather warm 25 degrees did not stop BAC being up beat and ready to take on Old B's!! The fact we had to use the gentlemen's facilities, which had not been cleaned since Old B's were Young B's, did not dampen our spirits. EVEN when Becky was called out on a drug based emergency and unable to play we did not panic (ok I did). Our fearless captain Lisa asked for volunteers and after the tumble weed cleared Katie Curly-Wurly-Woolly-Pully stepped up and declared 'I will do it, I played in goal before' a true team player!!After a warm up and a spray of insect repellent BAC were ready to go. From the whistle you could see we wanted to win this game, unfortunately for us so did Old B's, they attacked and annoying scored, not the fault of Katie, it was a cracking goal. 1-0
BAC answered back to this by pressing forward and attacking back, several chances of goals from Tinny were saved by their keeper, this was until Cheryl made a run from our defence passed to Bish who was running perfectly free through the middle who then passed into Tinny in the D who after a wrestle with the defender eventually flicked it over the top of the flattened keeper into the goal! 1-1
BAC played some cracking passing hockey, seeing Cheryl, Trixie and Maz in defence working well with Lisa, Bish, Tapper and Liz in midfield for some super quick passing getting it in to the D and piling the pressure on to Old B's. I must mention the few times Old B's made a break into our D, if the defence didn't see them off, Katie Curly-Wurly-Woolly-Pully did, some great saves made. Liz Gaze made some cracking runs and fab passes up the left which saw a near chance from me which caused their defender to scream 'S**T the bed' a further shoulder barging challenge from her to me caused me to scream 'S**T the bed'!!
Now I can't remember, due to heat exhaustion, if Old B's scored in the first half or the second half, but either way they scored after a speedy break. 2-1
More motivational talk from Lisa at half time kept us fired up, Liz and I were happy as we were now in the shade. Once again BAC came out fighting, straight into their D, unfortunately their umpire had been looking into the sun and was temporarily blinded, so short corners were not awarded for feet, two players tackling you or lifted balls.  This did not discourage us, again there were chances, Lisa missed a sitter, but we will let that go, coz she is the captain.
With some ferocious play Old B's walloped Tinny on the toe with the ball, this led to some rolling around Ronaldo style and some curse words, after 'supporting' shouts from the rest of the team she got up limped around and Old B's took their free hit…..Tinny still smarting was having none of this, intercepted the miss hit ball, limped to the top of the D and smacked the ball straight through the keeper with a resounding BOOM on the backboard. 2-2
We kept coming at them, Bish, Lisa, Liz and Tapper brilliantly passing the ball through to Lor, Tinny and myself. At separate occasions Cheryl and Trixie ran the ball up the pitch to the D, everyone working together….beautiful. Eventually, their umpires sight came back, and we were awarded a few short corners, unfortunately not though want of trying no goals came.
That was until another short corner was awarded, Lor hit it out to me, who was standing as the short option, I received the ball, took a step in, looked up and smashed it home, right hand corner of the goal!! Have it! (contact me direct for a more in depth talk on this goal) 2-3.
BAC kept their class and showed determination, played as a team and made Old B's work hard. EVERY single one of us should be proud of ourselves for the game last night, well done ladies.
Correction: Lisa did not miss a sitter, this was a slanderous lie!