Match Report ~ Firebrands 0-4 BAC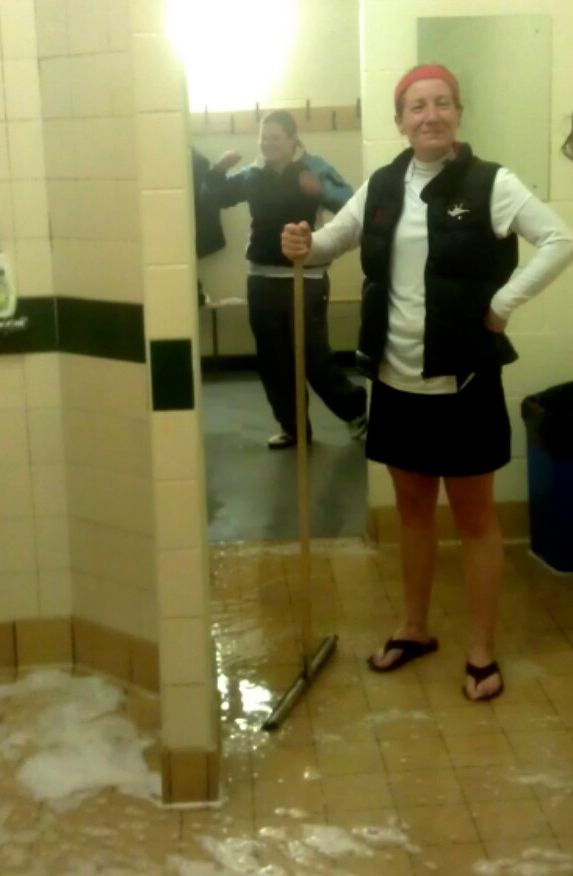 It was an early game for the first's this week, half nine start at Clifton college against firebrands,which meant an even earlier meet, half 8, yuk! At least it wasn't raining, yet!!
Hold that thought!!!
The warm up started well,everybody had bought PMA(positive mental attitude)with them, Lor and Cheryl had also bought PMT(we all know that one), great!!! We had a quick team introduction to our umpire, he thought we were taking the P–s,would we?
2 minutes to push back and yes it had started to rain, not only was it early, it was cold and now wet!!!
Off we go then. BAC started like a fire cracker, some great triangles being played, a few shots off target, it looked good! Finally some great one two's down the right, passed into Tinny in front of the keeper, slam dunk goal!!
Fast 20 minutes then we seemed to shut off which allowed them back in the game, good defensive work and a few good saves from Becky stopped them in their tracks! Luckily Tinny scored number two just on half time! 2-0!
The 2nd half started fairly well, a few good attacks. Quarter of an hour in and we switched off again! Katy(Chav) tried very hard to get them back in the game by nearly scoring an own goal trying to clear the ball, hitting the post then off the back line,phew!! Maz decided to take a tumble, jumping to her feet only to hear becky scream "watch out Maz" as she kicked the ball nearly taking Maz's head off, fortunately Maz did a quick matrix move, stunning!!
We pulled ourselves together and started playing better again. The third goal (aka the lovely one) came from a free hit taken from the left. The play switched to the right from Tapper to Katie, to Lisa, finally to Tinny- goal! Text book stuff.
Finally we had woken up again and won our 1'st short corner of the game, Tinny called for a number 2! Lor pushed it out to Tinny who struck it sweet as a nut, Lor connects,back of the net, ta very much, not a chance of defending, my favourite one!!
Final score 4-0! A really good game, end to end at times, great team performance!
Votes for player of the match,with 1 vote each Liz, Maz and Lisa, Becky with 2 votes and joint winners Katy(Chav) and Cheryl with 4 votes each! Thanks for the vote Liz!!
Thanks to Lisa for getting out of her sickbed to play and a special thanks to Bish(Clifton colleges new janitor) for saving us all from drowning in the changing rooms!!! Lush chocolate brownies Maz.