BAPS v BAC2 Lost 4-2 (09/04/22)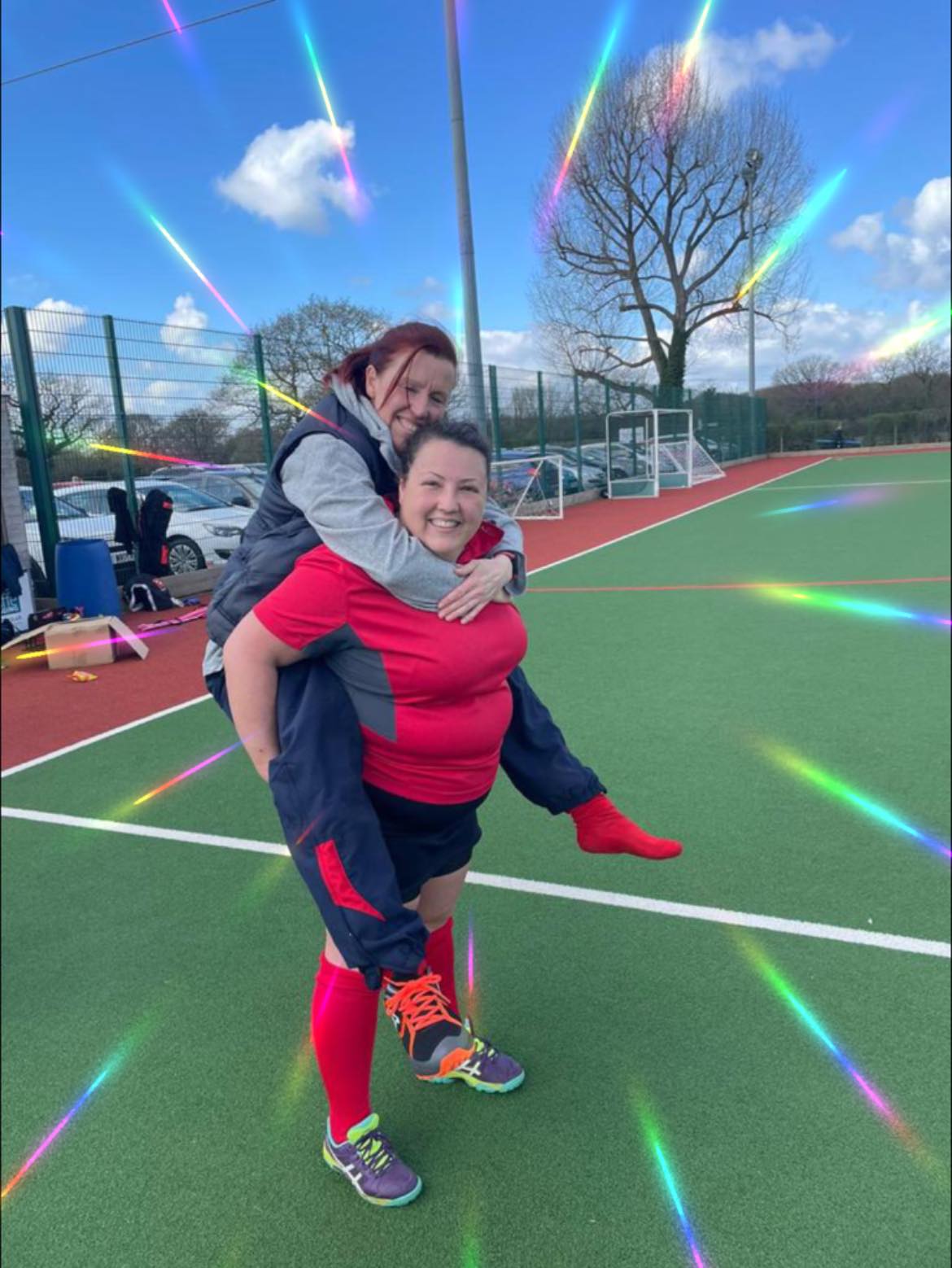 Report by Ned:
Last game of the season and an early start…. I think I'll put that down to why we were out played for the first 20 minutes and Baps were all over us and were 4 – 0 ahead!
We started to wake up, gain some possession and even managed to get out of our half. Short corner awarded and boom Leanne got going, 4 – 1.
Despite some unpleasant calling out from some dudes on the sideline we continued to press and won another short corner… boom I smacked one in 4 – 2. Half time came just in time for us to re group and work out how to get our passing game going. Which was rather lacking in the 1st half. The 2nd half got going and so did we. We got much more involved in the game, no goals to discuss but some points to pad the report out included…Soph ankle did a double wobble, Dr Vac sorted her out with ice, naff bandages and a load of pills. Soph more concerned her toe nails were looking a bit rough and legs prob needed a better shave!
Pleased to say Soph has been assessed and no breaks. Teams were much more evenly matched in the 2nd half and both had chances to put more goals away. Final whistle and 4- 2 to Baps it remained. Back to teas for sausages, chips and choc muffins. I'm not sure if all was grown above ground but Ceri happily put several sausages away!
We have ended the season in 2nd place and promotion beckons. I'm sure Leanne and I would have thought that was an impossibility. Due to the really tough start we had. Covid casualties every week and several weeks we were unable to even get a team out.
It has been a testing season behind the scenes but it has been a blast on the pitch girls … lots of fab hockey and lots of laughs along the way. I will miss seeing you every Sat, especially Gems smiley face.
Enjoy the break.See you back on the pitch in the summer league. Capitano over and most definitely out.