BAC v Redland (19/10/19) 1-5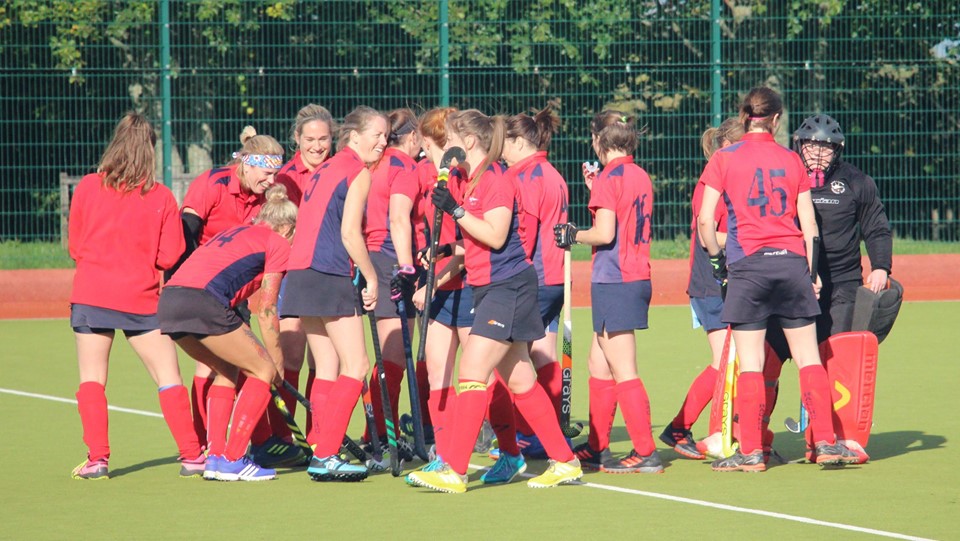 Redland 5-1 BAC
After last week's euphoric home win, BAC made the short trip down the road to UWE, where Redland awaited. Both teams had one clear mission – to get 3 points on the league table. A win for BAC would give them a nice cushion between them and the bottom of the table, while Redland were searching for their first 3 points of the season.

The hosts made their presence felt and their determination known from the first whistle. The visitors, taking longer to establish themselves than the fast pace of the game allowed, were under pressure from the off, with a comment from a BAC defender summing it up nicely, "they don't half whack the ball into the D hard, do they?!" Redland made that pressure pay early on, slotting home from a slick short corner routine. A second soon followed, as did a third – this time from the penalty spot. Becky was valiant in goal for BAC, managing to get her pads behind the ball but the shot was too powerful to keep out.

The visitors settled after this and began to assert themselves back in the game. This was rewarded with a goal at the far post from Tinny. Instead of being able to capitalise on this, Redland had other ideas and scored a fourth to make it 4-1 at half time.

Using half time to re-group, the visitors were an improved side in the second half – winning short corners and resolutely defending the hosts'. Despite this, BAC were unable to find the back of the net, while the home side did once more. Final score 5-1. Disappointing for the visitors after last week's performance (the double rainbow which appeared midway through the second half had more comments by players and spectators alike) but there are positives to build on from today's performance. Onwards and upwards!!
Player of the match:
1. Deb/ New Debbie/ Blockley Debbie
2. Emzy
3. Holly
4. Sledger, Brownie, Cheryl, Helen, Red