BAC gives indoor hockey a go…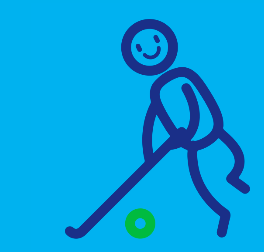 BAC were thrown into the deep end this evening against last years indoor league winners Firebrands. Its been many years since BAC have fielded an indoor team and this season seemed the right time to introduce this new string to our bow.
With possibly as many as half the team, (that's 6 players in a team) knowing what they were actually doing, it was a steep learning curve! The basics of no hitting, no lifting, playing off the sides were soon learnt (I wont say mastered at this stage), and a few lessons about 'drilling' (you'll have to look that up), were given by the Firebrands team. So what was learnt this evening? Do not eat your tea before indoor hockey, be prepared for two intense HITT sessions back-to-back, get as hot as its possibly to get without actually dying and have fun whilst doing it! We did manage to score two goals, one in each half but Firebrands scored quite a few more, we lost count, but it was good fun – HONEST!