Westberries2 v BAC (03/03/19) Won 1-3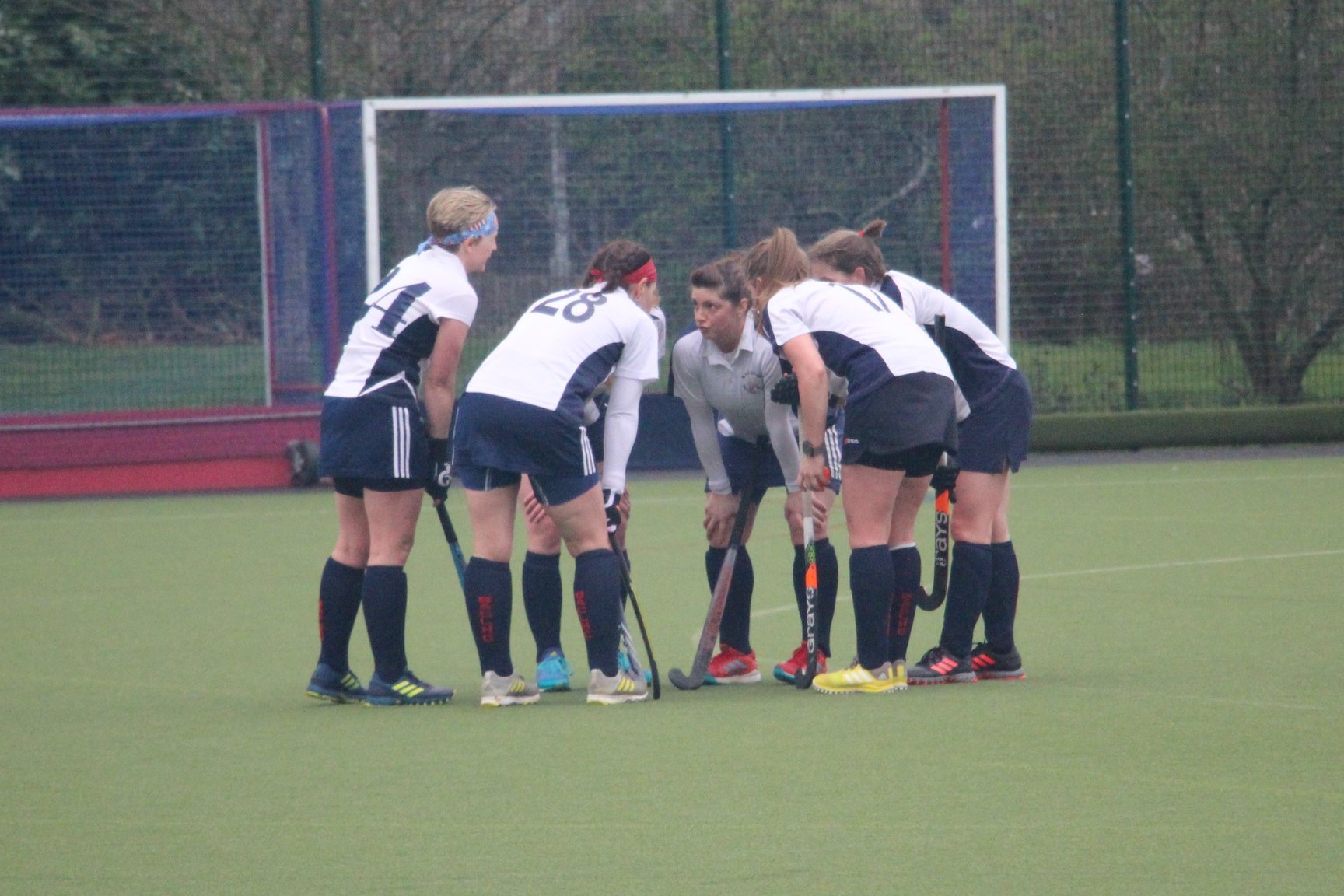 Written By Sally 'big hand' Curnow
Round 2 of 2. BAC were back at Combe Dingle less than 24 hours after their last game? Did it bother us? This Massive Attack of games over one weekend….no! No it did not, why? Coz we LOVE hockey and love is a doing word! So with fearless on our breath….we were off.
BAC started calm, composed and more than anything we stood solid as a team. Westberries made some early breaks but the new defence of Sally, WP and Chez we're not being defeated, helped by Becky springing into action and seeing off an early shot.
BAC then pushed hard up the pitch attacking the berries defence, which paid off after 10 mins when a pass in from Red, found Bish who passed into a waiting Tinny who turned and smashed it in! GOAL 1-0
Despite some breaks from berries a controlled WP had the defence composed and kept them out. BAC continued the attack with some cracking runs from Bish and Ceri down both flanks. Bringing about some chances we were unable to convert. The pressure continued and with another pass in from Red to Ceri which Ceri (and this is a goal scorer quote) "stick swiped it in between the arm and knee of GK and she didn't have a chance" we can all confirm Ceri was very excited about this goal, and we also gained two extra coat hooks! GOAL 2-0
BAC continued to pull together as one strong unit and continued to deny any of berries chances with some great play from the BAC defence. – including the new 'pass back' to Becky option!!
BAC piled the pressure on the berries defence and saw some great driving runs from the BAC midfield saw another goal (this is another direct from the scorer quote) this time from Bish, "who made an awesome pass as she saw a space and thought Tinny can get that" – which she did, Tinny reached and smacked it into the goal! GOAL 3-0! The crowd went wild!!
Half Time
Now I think it's time we bring up the quote from the clearly brilliant BAC tactician me, Sally, who made the comment at the start of "score loads in early in the first half then park the BAC bus" now the captain didn't agree to this, and if the coach is reading this he'll be questioning my sanity and brain power again, but it's kind of what happened and it worked!!
A tired BAC held firm and kept the pressure up in the second half, despite Sally being body checked 'by accident' several times, Sledger not being able to work out 5 yards, which was "very annoying", Tinny breaking the ball in half, Becky's GK kit literally falling apart and both Red and Sally loosing a knuckle each.
Oh and Berries scored. 3-1
Fun fact and shout out to Maz, Chez, WP, Sally & Becky in defence, not a single defensive short corner in the entire match!!!
Despite tired legs and storm Freya, BAC worked hard until the final whistle and showed some of the best BAC team spirit!! Onwards to next week, where hopefully Irish will be finally over not having lasagne!
Player of the match today:
1st Wooller – For controlling the D and fab play
2nd Sally, Tinny & Ceri
3rd Bish & Sledger