Cirencester 4 – BAC 3 (27/01/18)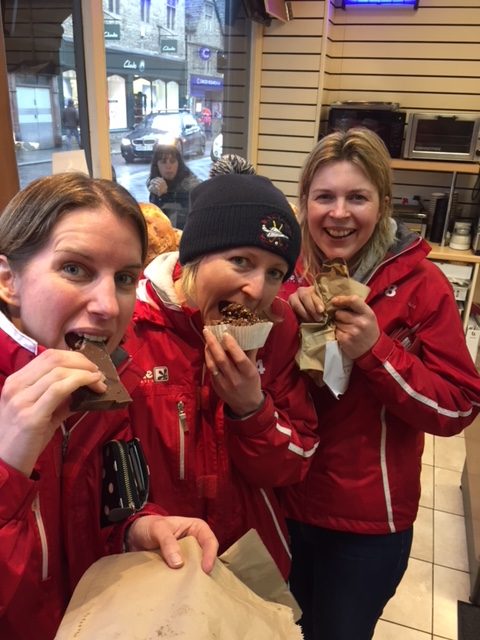 Match report – Maz Wilson
BAC planned a two hour warm up this week just to make sure they were really ready for their trip to Cirencester. Seeing as it was raining it was decided that the usual one hour would suffice!
BAC started brightly despite the rain and were soon on top after a short corner that neatly slipped under Tinny's stick to Liz, back to Tinny and on to Bish who finished it off. Cirencester were soon back equal as Maz was wrong-footed in the D and the ball was in the back of the net. Undeterred BAC kept battling Sledger made a lot of critical tackles despite slipping over as if she was starring on Dancing on Ice. Bish thought it was more like It's a Knock Out with a bit of leap frog thrown in.
The defence were well drilled in the art of short corner defending and despite their great defending they found the score increase to 3-1 to Cirencester by half time.
With the rain still raining and the task ahead not insurmountable a re-vitalised BAC team attacked. Woolley dummied then left LiasK to race the keeper for the ball to make the score 3-2. Things were looking up, although Sally was down for the count at one point after an elbow to the neck. Dave battled hard, even on her backside at one point, still managing to clear the ball out of defence! GK Becky played her socks off this week, diving, stretching herself to the limit and running to shadow the ball off the pitch.
BAC continued their attack with Woolley again taking the initiative passing in the ball for the equaliser which bounced to Tinny then to Lisa – Red – Lisa – Tinny – Red then finally to Tinny who put it in the net!
BAC were determined to hold on for a draw and continued to press for the winner, but the relentless Cirencester short corners were to be BAC's downfall and minutes form the full time whistle Cirencester scored the winner.
With the rain still falling and BAC feeling robbed the only answer was to eat cake.
Man of the match went to Becky for her superb effort in goal keeping BAC in the match. Second was Sledger for her running back and tackles, and third went to Woolley, Dave, Liz and Red.