North Wilts 2 – BAC1 4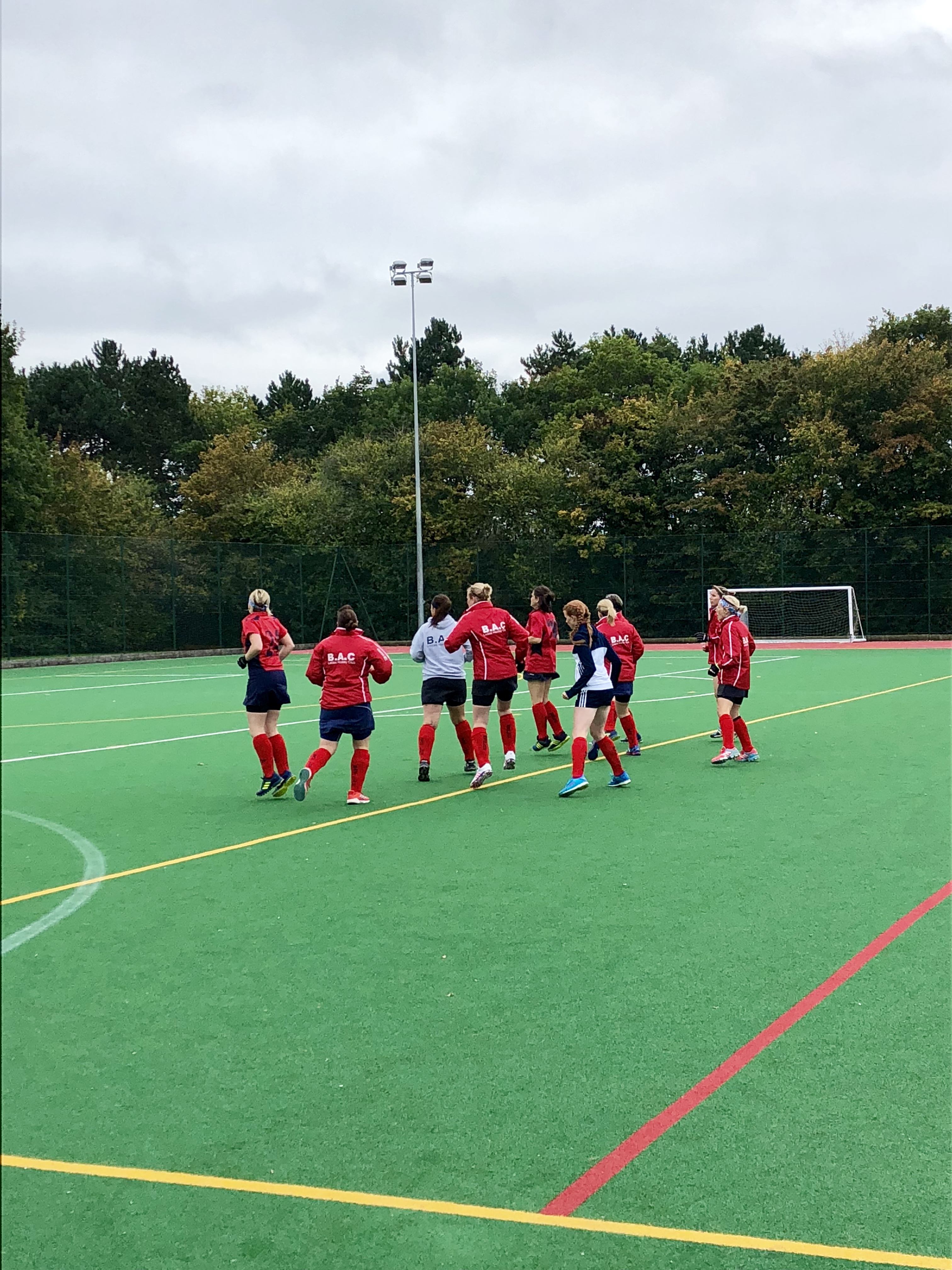 Written By – B.I.S.H
This week took us to Swindon for a early start against North Wilts. After a good warm up and Tinny chatting up the young umpire from Malaysia. BAC got off to a great start with great play attacking right and left.
BAC got a short corner and after a lot of rebounds Maz finally got the final touch 1-0 to the BAC! We were playing well but NW came back at us and Cher got tripped and face planted – coach Sally was called onto the pitch (who elegantly ran on like Pammy Anderson in Baywatch) to help and after a few minutes Cher managed to continue with sore knees.
BAC went on the attack and from another short corner boom Tinny straight strike from the top of the D 2-0!!!
BAC then took the foot off the gas and NW came back with 2 goals. 2-2 at half time!
BAC had a good team talk and started 2nd half well! BAC got a short and Number 58 scored but was denied because the ball was deemed to be too high from 1st strike! Ceri took a quick side-line ball passed to Lizzie G who hit the ball into the D, Kingers picked up the ball and found Tinny and back of the net 3-2!
BAC kept pushing and Number 58 was deliberately tripped again, this time the player got a yellow. Red got a green in front of her watching parents….tut tut! But Red made up for this with a quality move from a Sledger run to Red and Tinny quick passing and boom Red put it in the net! BAC defended well  including short corners keeping NW out in 2nd half. BAC attacked well and went close with short corners and maybe would have scored more if it wasn't for the x2 HANDBALLS.
Final score 4-2.
Great result and hard work by all involved (including Sally, the coach/Physio/Motivator and all round fab u lous being). Gritty not pretty !!!
Mom
1st Lizzie G
2nd Sledgend
3rd Red & Cher
4th Sally