BAC v Pucklechurch 6-1 (11/03/17)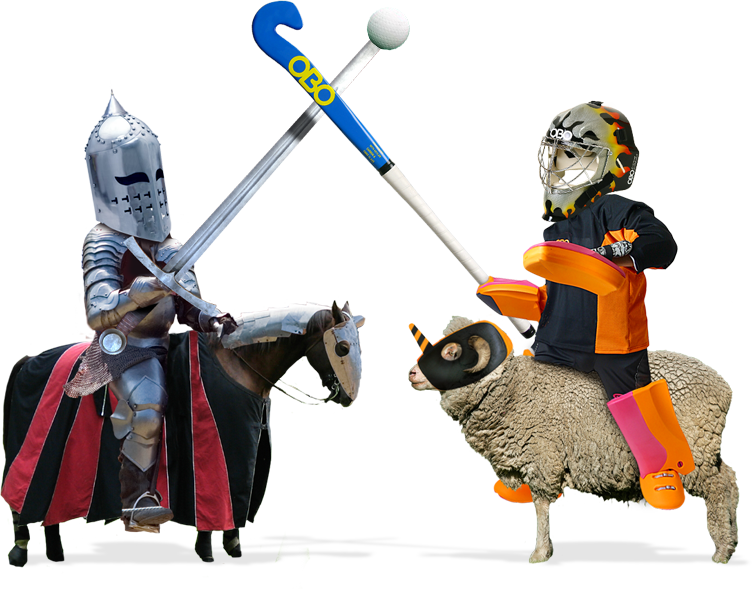 Written by:  Crufts Man of the Match Maz the Super Defender – best in breed.
BAC were back on home turf this week and welcomed Pucklechurch to the Abbeywood Stadium of Dreams. In preparation this week we were working on discipline and timing, and toilet training. We also had a focus group working on good manners as demonstrated by Captain Tinny and the art of friendly conversation with your opponents. We were missing Dave and our mascot Ratty McRat Face who were starting their own Watergate scandal – together…
BAC pressured from the whistle and were soon attacking the Puckle goal. The goalie's luminous yellow pads were something to behold and had a magnetic effect on the ball. It took a while before some nifty one two passing between Debbie and LisaK found Tinny in front of the keeper who calmly slotted in the back of the net. Puckle weren't deterred and pressed the BAC defence winning a number of short corners. Their short corner routines put the defence under pressure but one swift clearance from Debbie saw the ball go high up the pitch to Tinny who wrong footed the keeper and scored number two. Goal number three also scored by Tinny came from a pass from the back line from LisaK.
After half time BAC tried to focus their efforts – things began to get a little untidy but after some passing between Liz and Woolley found Tinny who scored another goal which trickled over the line to make it 4-0. Puckle continued to press and win short corners, one was successful for them, scoring from a good strike from the top of the D which unsighted goalie Becky. BAC had to regroup and were quickly back on the goal scoring wagon with Tinny taking on the keeper with a reverse flick and goal number 5. BAC continued to battle until the end looking to reach the magic number 7 from weeks gone by. The sixth goal came from a well-worked short corner routine that saw Woolley calmly put the ball past the keeper. 7 it was not to be this week – the final score was 6-1.
Guest appearances this week saw supporters Coxy, Ceri, Anwen, Steve and Ruby all get told off because they were all wearing red and getting in the way! We appreciated the support though J.
Man of the match was a close run thing again this week with super runs and winning of short corners gaining Lisak, Bish and Sally third place. Tinny and Debbie – second for goal scoring and awesome energy.
First place went to Maz the super defender for her calmness, timely tackles and play distribution.