Weston Super Mare 3 – BAC 4 (12/09/15)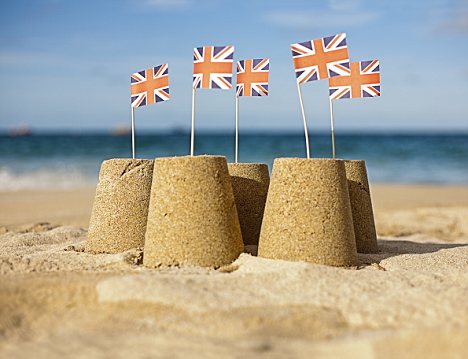 It was a warm and sunny day in Bristol, perfect for a trip to the beach, so we packed our buckets and spade and we were off! However on arrival into Weston Super Mare (WSM) we were met with grey clouds and torrential rain!! It seemed the only players from the team getting any sunshine would be Chez and Bish, in sunny Florida.But the clouds soon parted, the umpires whistle blew and BAC were off for the first friendly of the pre season and captain Kingers (and Junior) were cheering us on and supporting from the sidelines whislt making 'tactical'notes.
It was rather sluggish start from BAC clearly still finding our hockey feet after the long summer break, but we eventually got there and picked up the ball pace and pushed forward hard and were awarded with a flurry of short corners, thanks to some cracking tactical play from Emma and Tinny. Finally, and third time lucky, we saw to business with a short corner out to Tinny, a pass to Sledger and a cross out left to Sally who struck it home for the first goal of the season!! 0-1BAC kept up the pressure by making the most of the space given by WSM particularly down the right with some great use of triangle play from Sarah G, Ceri, Liz and Emma, which saw us awarded yet another short corner. It went out to Emma who struck it in, the keeper saved it but Maz was waiting and swiped it in the net!! 0-2.
WSM then made a handful of breaks but between them the defence Sarah G, Woolly Pully and Dave kept them away from goal and showed some nice passing away from the danger zone moves.
We kept up the pressure on WSM and with a ball out from defence to Ceri who smacked it up to Emma on the line Emma then crossed it into the D to Tinny who deflected it in the goal! 0-3
WSM came back and were awarded with a short corner, which was beautifully defended by WP and Becky!
HALF TIME
The second half started and the tempature had notched up to the mid 50s and WSM clearly had some strong Lucozade at half time as they came out fighting and after 10 mins after a free hit the ball went into the D, they took a shot and scored 1-3.
BAC were very sluggish and quiet. This saw another free hit awarded to WSM who took the ball into the D and scores again! 2-3
Shortly after this they were awarded a short corner and Maz decided to showcase her goal scoring and scored for WSM 3-3.
BAC decided this wasn't acceptable and woke up, and began to add the pressure to the WSM defence, some further chances from Tinny, Sally, Ceri and Emma were thwarted by the WSM defence, but BAC were not giving up and we continued to add the pressure with some great work from Sledger in the middle!
A clearance from Becky made its way through the middle where Emma picked it up and passed to Tinny who saw off two defenders and smashed it home!! 3-4
All in all not bad start but lots to take into next weeks game.
After the match BAC were awarded with cosy shower with to scale, this much room _______. WP helpfully washed Sledgers face whilst shampooing her own hair and Maz and Sally were mindful not to bend over!!!!
For teas were presented with a rather tasty Chicken and veg pie with chips! Mmmm!
MOTM this week went to
1st Emma and Ceri
2nd Tinny and Sarah G
3rd Liz and SALLY