BAC2 v Knowle1 2-1 (12/09/15)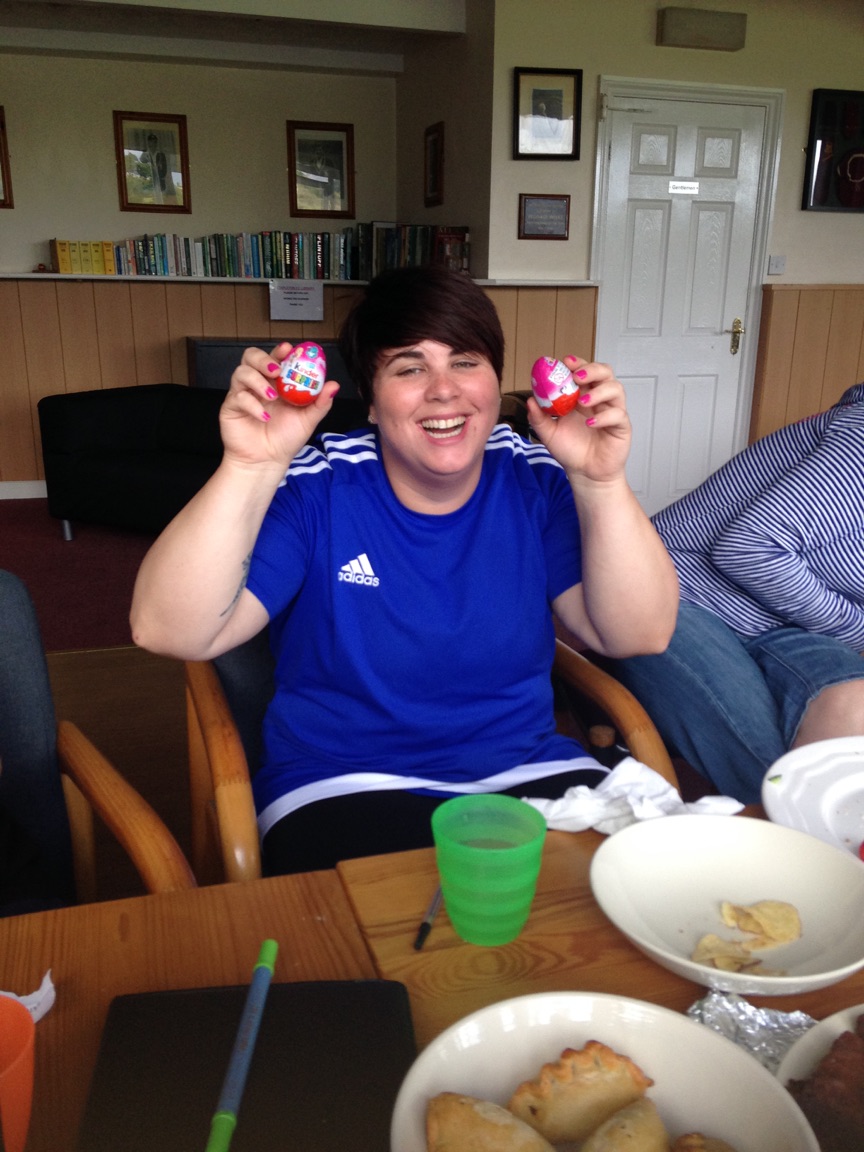 A beautiful day for the first friendly of the season.
The team got a bit worried when Soph asked to put balls on the 15!!! (We knew there were new rules but no-one had heard about this one!)
The result was a 2-1 win. There were goals from Katie 'the sniffer' Li and Tapper, both from short corners. It was a great friendly game with a more solid second half.
Chris "the umpire" Verrall said "You obviously gave an inspirational half time talk"!!!
Man of the match was Gemma with votes for Jess and Katie Li and goal of the match to Lor!!!
We all enjoyed awesome teas back at the club house, though Tapper legged it to the loo after putting a cheese and onion sausage roll in her mouth, "why would you do that Lor". With cheese and onion sausage rolls voted out and Lor "Mary Barry" voted in we all left looking forward to the season.