Cheltenham CS v BAC 4-5 (18/01/2014)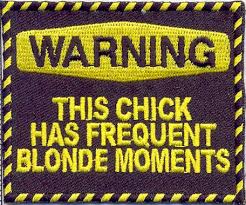 Written by: Lisa 'Kingers' King
Hello and welcome back for BAC first league game of season. This week away to Cheltenham Civil Service (CCS)
After some rather unfortunate and typically 'blonde' sat nav instructions from capitano Lisa this week, Lisa and Liz arrived somewhat late but was very impressed to find the rest of BAC eagerly warming up in preparation for the days' match #dedication
Promising early play from BAC saw increasing pressure put on the CCS defence and a break from Sledger in the middle saw a pass to Sally to Tinny and bang, 0-1. Great start!
Pushback for CCS however saw a strong charge towards the goal and a fast break resulted in them equalising to make the score 1-1.
Yet again, a string of further CCS attacks resulted in two more goals in very quick succession and CCS 3-1 up….it was time for BAC to regroup and in the words of Andrew 'ramp it up'!
Not to be outdone, a determined BAC re-organised themselves and with some good passing up the pitch resulted in a short corner and a shot from Tinny which saw the keeper save, but Bish was hot on the heels on the rebound with a cracking shot towards goal…. 3-2 and half time.
Early pressure, straight out the blocks from BAC saw Liz make a lovely run down the left and into the D to Tinny which saw a 'there's no way I am missing this' strike to level the scores at 3-3.
With BAC continuing to keep possession and some nice passing play, a run up the right wing from Lisa, crossed into the D to Sally who connected with a cracking goal and BAC now 3-4 up….wow!
Young and spritely CCS were not however having any of it and immediately managed to pull one back to 4-4….BAC were going to have to stay strong if they wanted to win this game.
Eager to score again, CCS continued to pile on the pressure but the BAC defence stood firm.
After some end to end stuff and great battling by Ceri…BAC managed to break forward and a strike from Tinny saw a CCS defender take one for the team but unfortunately not a short for BAC.
Nonetheless, a badly taken hit out from CCS saw Tinny pounce and a lovely taken goal to take BAC back into the lead 4-5 and hat trick for Tinny …amazing scenes!
Reaching the last 5 minutes of the game, some unwanted pressure from CCS saw a short corner, a disallowed goal but eventually the game and thankfully the score ended 4-5 to BAC……a hard fought
3 points this week. All the stress and excitement was nevertheless all too much for vice captain Tinny who finished the game keeled over and sick on the sidelines…..urgh.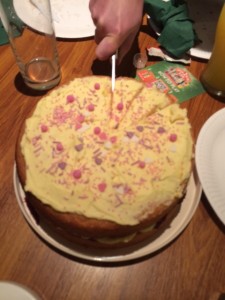 Man of the match saw votes for Bish, Marie, Katie and Ceri, runner up Sledger and a tie for 1st with Tinny and Sally sharing the prize this week.