Wootton Bassett 7 v BAC 5 (5/10/13)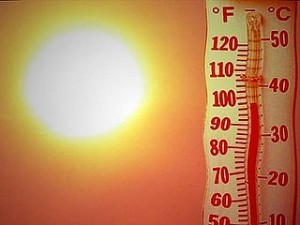 Written by – Cheryl Sellick
It was a lovely sunny day and our first trip away of the new season, we welcomed Marie this week – making her début for the 1st team.
We started well and were unlucky not to score an early goal – however WB got us on the break and scored- we fought back and a good run by Deb
from the midfield, got a cross in from the right which set up Sal for our equaliser.
WB then fought back and forced a penalty corner which they scored from – so we were 2-1 down, however we
were not to give up and tinny fought her way through some dodgy tackles and took aim and found the corner of
net , making it 2-2. We were right back in it, then just as you thought we would then settle down, we conceded
2 short corners which they score 2 more goals, we were 4-2 down and needing half time to re-group.
WB had one more chance though and scored again – 5-2 down at half time – lots of goals but unfortunately not
all for us.
Half time arrived and a stern talking was given to the team by the captain – however not all negative despite the
score line.
BAC  came out 2nd half and although they started the better team and created chances it was WB that got the
next goal – 6-2 down!!!
BAC just kept fighting even though it was a long way back now, we got our 3rd goal with great work from Tinny
but then a very soft penalty corner given against us for a foot and WB scored their 7th. that was now 7-3. Hope
you are all keeping up!
Great work down the right got us a short corner and Tinny scored her hatrick – that's 7-4, then more good build up
play saw Tinny get her 4th with a lovely flick over the keeper… that's 7-5…
That was how it finished – 12 goals in one game…unfortunately we got no points but a lot of positives from the
game can be taken into next weeks game. We never gave up fighting through out the game, and taking into
account the heat and we had no subs either, whereas WB had subs and had fresh legs every 10mins!
We did win the 2nd half 3-2 which which shows we are playing well as a team.
D**k of the day – Marie this was  for a) Wearing Liverpool socks when you captain and vice captain are Man Utd fans and b) forgetting your shoes and having to borrow flip flops, good job it was a sunny day!
Player of the match was Tinny. 2nd place  Deb and Liz / 3rd place  Cheryl and SAL!