BAC v Yate 12/06/13 Won 8-0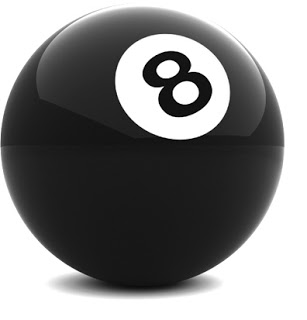 Game due to start at 7pm, it's 6:45pm, BAC, all 11 of us warmed up and ready? CHECK. One umpire? CHECK. Opposition?? GROUND HOG DAY!!
Seems that BAC are the only team in their summer league that can read instructions clearly, Yate were at a different school completely, 10 mins later with a screeching of breaks the car park fills up and in trundle a very sheepish Yate!
The whistle blew and within one minute BAC moved up as a unit to the oppositions D, Tinny took a strike on goal, the goal keeper passed it back to her, Tinny took another strike and this time it went in 1-0!
A few minutes later with another BAC push forward from the defence and midfield, a hobbling Liz passed to Bish who passed it to a twirling Tinny, who strikes it home, 2-0!!
BAC were clearly very fired up and ready for anything, apart from Lor, who again was caught napping whilst trying to score!! But after she came round she redeemed herself as BAC did a text book 3 passes from midfield, to Lor to a cross into Sally who smacked it in the goal 3-0!!!
*Kylie Minogue 'Step back in time' plays in the background*
A cracking ball from Tapper to Lisa who ran the ball to the D and crossed it in for BISH to slam it in the net, that's right, two goals in one week, you would have made millions if you'd bet on that!! 4-0!!!!
Half time was more half a minute, due to the lateness of our opposition we had time to sip a drink and change ends.
Yate came out fighting in the second half, but BAC defence and our Becks were having none of that, and kept firing the ball back to the midfield who were all working well with quick passes and driving forward. Then, thinking that 4 was not enough goals and wanting a piece of the goal scoring action, El Capitano Lisa got the ball and struck it in the net, 5-0!!!!!
Sally tried to score again after Lisa set her up perfectly for a on the post smack in, but sadly Sally let go of her hockey stick at the same time and fell in a crumpled mess at the keepers feet!! Idiot.
Yate fought back a bit and put our defence under pressure, but Trixie, Maz and Cheryl fought back harder and got the ball out to Liz who passed into Tinny to fire it in the back of the net, 6-0!!!!!!
Why stop at 6 thought a now wide awake Lor? With a screamer of a pass from Tapper into the D, Lor smacked it in the net making it 7-0!!!!!!!
With the help of our cheerleaders, Jaspers, we carried on applying the pressure to Yate, not giving up and not wanting to concede, as the game drew to a close we were awarded a short corner with the perfect hit out from Lor, Tinny struck from the top of the D and BOOM went the back board! 8-0!!!!!!!!
Now that ladies and gentlemen that is the BAC spirit I am talking about!!