Match Report ~ Jaspers 4 vs BAC 0 26/01/13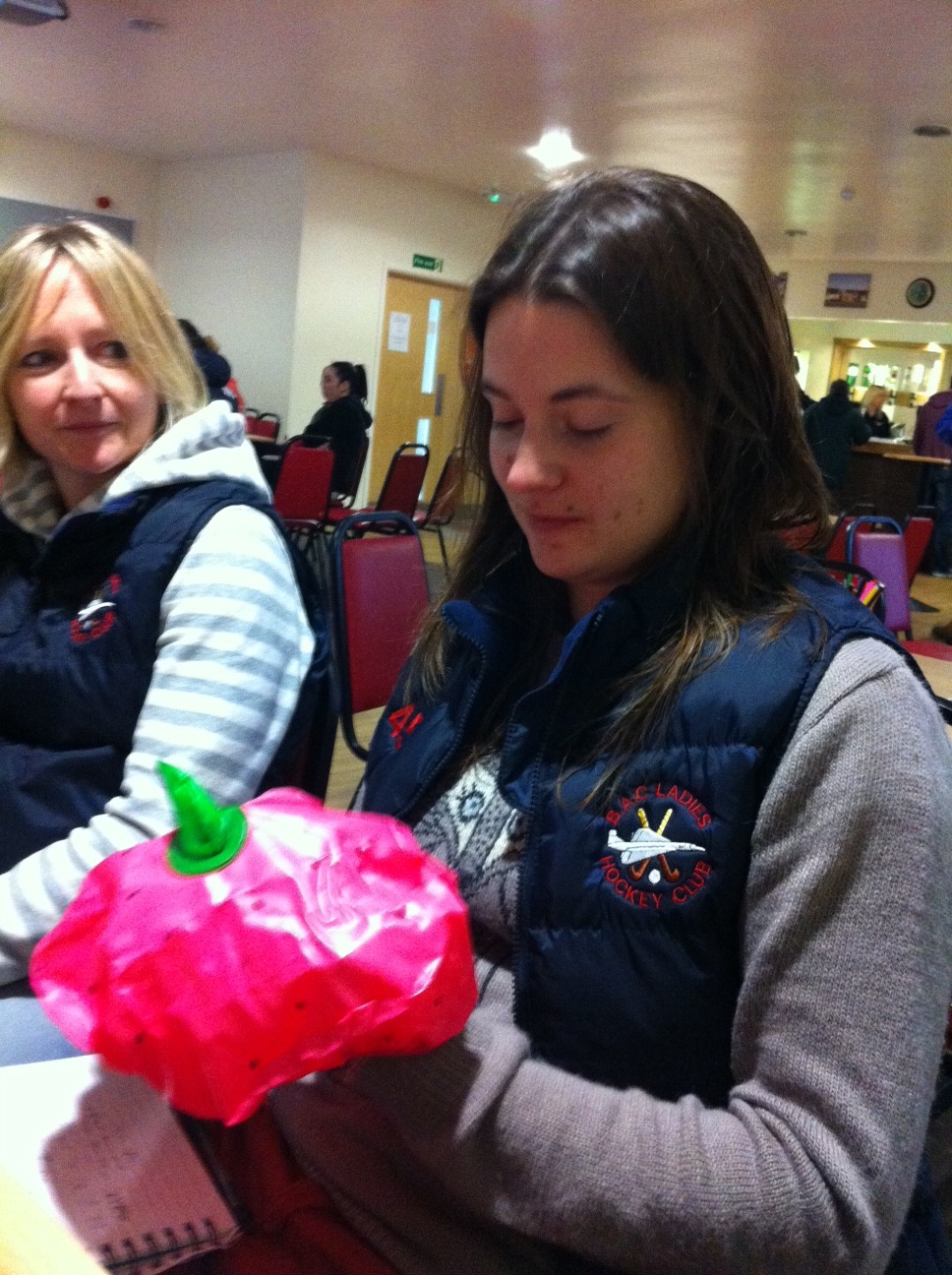 BAC started the game well, using patient play and triangles to put the Jaspers goal under pressure for the first 10 minutes of the game. However, the tides quickly turned and the BAC defence was subjected to wave upon wave of Jaspers attacks. The BAC defence had a busy day but were doing a good job of thwarting the Jaspers until the longest string of short corners in the history of the game was conceded. Jaspers wasted about 8 or 9 short corners before they finally broke the deadlock with a deflected shot from a short corner. It wasn't long before they were 2 – 0 up after a straight strike from the left of the D from yet another short. Then Liz Gaze did her best impression of Coxy by chasing after a speedy Jaspers player making a break but couldn't prevent the Jaspers forward converting the chance and making it 3 – 0.
BAC put in an improved display in the second half and strung together some more flowing moves, only to be denied by the Jaspers keeper on a number of occasions. With 10 minutes to go, BAC conceded another series of short corners and managed to keep Jaspers out until a scrabble on the penalty spot resulted in Jaspers' fourth goal. The result (4 – 0) was a pretty bitter pill to swallow but with a new formation and some strong BAC spirit on its way next week against Bretforton, the future is bright(er)!
For some reason we had a long discussion about Seahorses – so here is a picture of one.
Cheryl was awarded the Dick of the Day prize for fraternising with the enemy. We suspect she gave away our tactical secrets and this alone caused us to lose the game. The defensive nature of the game was reflected in the Player of the Match votes as Becky came third, Cheryl came in second and Katie came first.