Match Report ~ Bristol Uni 4 – 2 BAC 12/01/13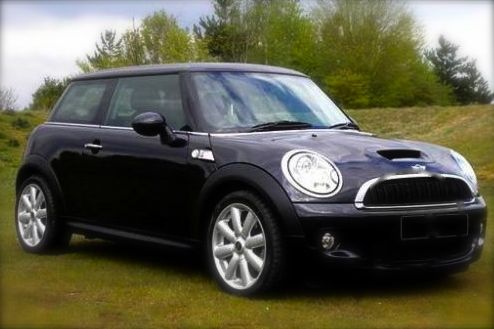 The playing of this match was in doubt as the Uni wished to rearrange as they only had 4 players. Miraculously overnight they managed to magic up 7 more, so to a very cold and windy Coombe Dingle it was. The warm up run took a detour past Tinny and Sally's very flash new Mini Cooper then it was on with the game.
In typical fashion BAC started very slowly, but letting a goal in within 20 seconds was even a stretch for us! Not long after, Becky did her best to stop the ball going in the net for a second time but Trixy helped it across the line. Another speedy breakaway and before long the Uni were 3 up. Just before the break, some nifty play up the right lead to Tapper crossing the ball and a Uni player kicking it into the goal. BAC took full advantage of the new rule of it not having to be touched by the attacking team in the D. Another rousing halftime team talk – could BAC comeback in the second half
AGAIN?!
A good, but in this game rare, passing move up the pitch  lead to Lor's fluorescent pink stick bringing BAC back into the game at 3-2. It was short lived. Back down the other end a debatable short was awarded to the Uni side. The slightly lifted (then lifted further into the goal by Trixy) first shot was a matter of debate by the umpires but the goal was given. 4-2 the final result. Sorry Doug – not our best performance for you to come and watch! We'll try harder at training!
Into the clubhouse and Lor presented the Welsh contingent with blow up leeks and daffs – must've been going cheap somewhere! Lisa (ankle), Tapper (knee), Trixy (calf) and Sally (finger) all competed for the award of most dimples on their bruise after being hit by the ball. Dick of the day hat went to Trixy for assisting 2 goals into the wrong net. Man of the match runner up – Lor, winner – Tapper. Vote of the day "no one we were all c*#p" – culprit, Maz.
Don't hold out much hope for the Uni side and their exams as they seemed incapable of putting the same numbers on the team sheet as they wore on their shirts – make what you want of that!!