Match Report ~ Bretforton 5-2 BAC 20/10/12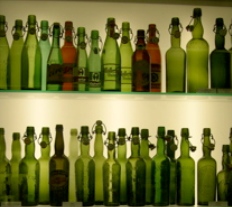 BAC headed up to Evesham to play Bretforton today. After the long, eventful journey (Tinny and Sally were hanging having had too much gin, and Becky needing to take an emergency toilet stop) we finally arrived. Things at the pitch didn't start too well either with Ali (aka She-ra, Princess of Power) apparently not knowing her own strength as she broke both Becky's kickers whilst trying to tighten them! Despite the tricky start to the day the match itself started well for BAC with the first goal of the game coming from a super-slick reverse-stick into the goal from Tinny.
Unfortunately the good start didn't last very long and Bretforton equalised soon after. The game continued in this way with the scoring 1-1, 2-1, 3-1 until BAC were awarded a short corner just before half time; Tinny scored from a strike at the top of the D straight past the keeper and bringing the score to 3-2.
After the half-time break BAC came back fighting – one cracking spell saw Becky making an aerial save with her stick to prevent Bretforton scoring again. Unfortunately Bretforton then went on to score two more goals, making the final result 5-2.
Things weren't all doom and gloom for BAC though as we felt we played some exceptional hockey during the match.
Bretforton's umpire came to talk to us after the game – he complimented Becky on her spectacular save saying it was "one of the best saves" he had seen in his umpiring career, and it was definately save of the century*. He also commented on what a pleasure it had been umpiring the game as it was "one of the most friendly and well-behaved games" he had officiated at.
Man of the match votes: 3rd place Tinny and Lisa 2nd place The Slegend 1st place Becky (self-styled "Keeper of the Year"…)
Nonsense quote of the week: although Lisa did say something stupid about sheep (and being Welsh she should have known better) this week I wanted to give the crown to someone else – Maz. This is how the conversation went…..
Andrew talking about speed cameras "some of those speed cameras can catch you speeding up to a mile away."
Maz: "Wow a mile away, that's miles!"
Er, no Maz, it's actually a mile..!
*For legal reasons, not an actual quote. Becky may have exaggerated this statement…