Corsham v BAC (result 4-2) 9/10/21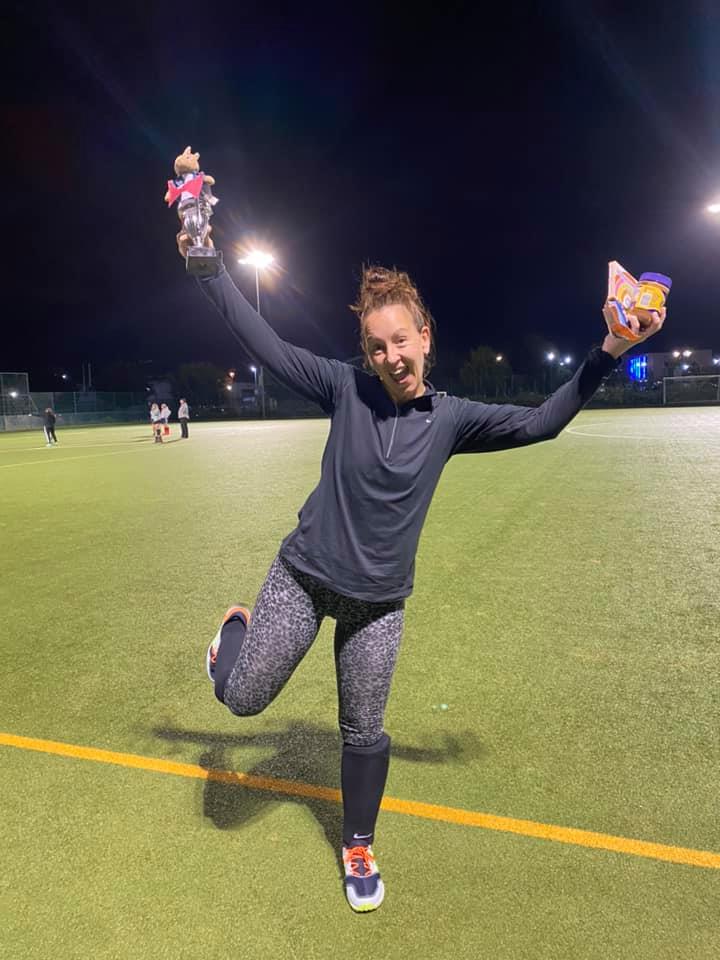 MATCH REPORT (Sally Curnow): (Aka that time I got MOTM) A lunchtime start on the other side of the world (is how the journey felt for Tinny) for BAC this week. Really no need for a warm up, reason being Corsham is in fact on the equator and it was, and this is a guesstimate, 700 degrees. But warmed up we did and off we went….
Unfortunately Corsham being used to tropical conditions were out of the blocks quicker and stronger and despite our best efforts they managed to smash in a goal seeing BAC 1-0 down early doors. BAC continued to fight with some cracking play from midfield and defence, but we were unable to keep Corsham out and they managed to get 2 more goals past us, finishing the first half 3-0. A half time team talk that reminded us what we are made of saw a buoyant BAC start the second half strong, and attacked from outset with some cracking runs up the pitch from midfield which allowed BAC to put the pressure on in the D, which eventually saw Holly get the ball in the back of the net 3-1. Tails up and feeling it, we continued the pressure, I (Sally) momentarily took up the position on GK, but we won't talk to much about that!
We managed to keep Corsham out for a while and continued to attack, more great running from the defence, the midfield saw Blockley convert a goal for BAC 3-2 Despite the best efforts and the miles run by our midfield & defence we couldn't keep up the fight and Corsham sneaked in another one. Finishing the game 4-2 and with some dodgy tan lines. Nothing negative to be said about the game, Corsham are a well drilled team.
BAC are strong and will not give up! To be fair there were some great pockets of play and we will and can get better, onwards to the next game.
MOTM 1st Sally
2nd Holly 3rd Blockley4th Sledger & Sarah