BAC v Bath Buccs3 (result 2-4) 16/10/21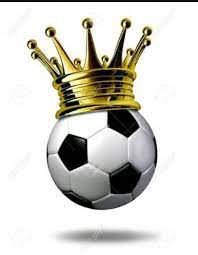 Report: Lisa (2 goals) King
After a really positive warm up this week, BAC started the game apprehensively giving Bath Buccs way too much respect and disappointingly found ourselves 0-1 down early on in first half.
Nevertheless, BAC were quick to respond with a period of strong pressure and were rewarded when some impressive passing round the back, through to midfield, saw Holly pick up the ball and drive into the D with a shot at goal, ball deflected off the defenders stick and raised into air and guided in by Kingers…..1-1….game on…back on level terms!
BAC's confidence grew after the goal and we matched Bath Buccs for the rest of the first half with some real positive play, but saw Bath Buccs edge it 1-2 at half time.
With a pep talk from Coach Chrissy at half time, BAC spirits were lifted and the second half whistle blew.
A well worked short corner saw Bath Buccs go 1-3 up but BAC kept working hard and continued to press Bath Buccs with some lovely triangles and short passing play across the pitch. Can't remember the 4th goal but there obviously was one…2-4.
Talking of not remembering….the build up to BAC's second goal is not entirely clear but a shot at the GK from Tinny saw a save and rebound, picked up by Kingers who turned her defender and slotted the ball home 2-4….come on BAC! (Well I was always going to remember the goal 😂)
BAC kept up the pressure, clearly rattling the Bath Buccs defence who saw a player sent to the dugout by Hammy for some 'time out', plus a blatant foot on the line to deny BAC a goal. BAC were unlucky not to convert the Penalty flick after a calm block by the keeper and further impressive saves from the keeper saw BAC denied again and again leaving BAC wondering what have we got to do to get some more points….but it's coming, best display so far so we will be fighting back and in the words of Chrissy (and captain Tinny)… 'Believe'!
Player of match this week went to two goals Kingers (Yey 😆!)
2nd Meg
3rd Sledge
4th Holly & Blockley
Thank you Sarah for the delicious teas!