BAC v Cheltenham (18/01/20) 1-3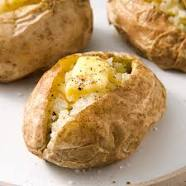 Finally. The league. Back in full swing, it was time to leave the swipes behind, and get back to business with an afternoon trip to Cheltenham.

We welcomed Briony back into the squad and it was like she had never been away! The game started at a fast pace and it was BAC who came out fighting, with some beautiful positive attacking play across the pitch we were unlucky not to score a couple, but it was coming……ghosting around the pitch, we all grafted and with some more text book left and right passing of the ball we continued to create chances. Sledger managed to hit herself in the face with a ball that popped up in a tackle, but well done on telling them 'No, I'm not alright actually' when they asked for a chat. However, Cheltenham then scored against the run of play. With our heads held high we got back to it and stuck it on them when a ball from Emzy carved open the Cheltenham defence, Tinny picked it up and hit it home, a defenders stick in the line couldn't stop it. GAME ON. Until Cheltenham managed to score from a short. 2-1. And then they scored again. 3-1.
Half time came and went and refuelled and re-energised we carried pushing until the very final whistle, but sadly there was no way back. The defence and retreating midfield held strong and despite numerous chances there was no way past the BAC goal line. It is what it is.
Player of the match:
4th Tinny, Ruth, PJ
3rd Sledger
2nd Briony (NOT Brownie!)
1st Emzy