BAC v Jaspers (29/09/18) Result: Draw – 3-3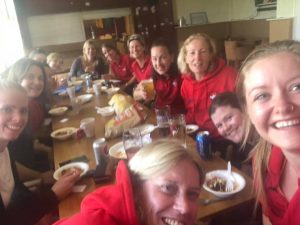 Written By: The Slegend
So the league is back. With a successful pre-season, it was now down to business.
A beautiful sunny day was the perfect conditions for the start of the 2018/19 season and a home fixture against our local rivals Jaspers.
With the warm up and team talk complete, we lined up ready for the encounter.
Jaspers started strong by putting us under pressure, however, the defence stayed strong and we weathered the storm. Against the run of play, Jaspers conceded a penalty corner. A well-worked routine, with Sledger getting the vital touch gave BAC the lead.
BAC came back into the game with decent passing and movement throughout the team. Jaspers, however maintained the pressure and more composed defending and awesome saves by Becky meant Jaspers were kept at bay, for now! An attack by BAC saw us awarded with a penalty corner which resulted in a lovely finish from Red to increase our lead. BAC ended the first half with a two goal advantage.
We received some positive feedback at half time from our coach but the message was that this game was certainly not over.
BAC had a good start to the second half. Tinny gave chase to a ball down the right channel, a cracking cross which was clinically finished by Brownie in the D. Boom 3-0!
A well organised and physical Jaspers side were on the hunt and with BAC inviting a bit too much pressure this resulted in 2 quick goals from penalty corners. The BAC supporters were getting a little nervous and wondering which way the game was going to go. Unfortunately, for BAC, Jaspers equalised to make it 3-3.
The last few minutes were eventful with attacking play from both sides, a disallowed BAC goal, a backward roll from Cheryl whilst defending and a green card for Jaspers. Both teams held out for the last few minutes and the points were shared. Final score, 3-3.
There are many positives to take out of this game but also some things to learn from and improve.
All enjoyed cracking teas of chilli and rice and it is always nice and polite to say thank you and goodbye!
Player of the match
1st: Becky – awesome saves, kept us in the game
2nd: Dave
3rd: Red & Sledger
4th: WP