Weston Super Mare v BAC (15/09/18) Result – Win – 1-4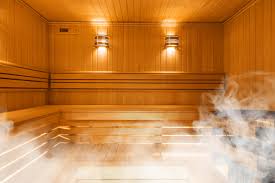 Written By: Lizzie G
Pre-season friendlies started with a far too early for a Saturday trip to Weston-Super-Mare. We welcomed Gemma, Ceri and Darcy to the team and were keen to try out some different ideas from our new coach.BAC started well and it wasn't long before neat passing between WP and Cher bursting forward from defence saw Bish net the resulting cross with a neat reverse sweep. BAC retained the ball well on the attack with plenty of chances excellently saved by the WSM keeper. BAC defence held strong when WSM were on the break and a clean sheet was maintained for half time due to a goal line clearance by Ceri.
Half time saw lots of discussion and positivity for the new system so BAC were raring to go for the second half. It started well with a ball hit across the D from Tinny and Brownie deflecting it in at the far post. She did later admit to closing her eyes – but who wouldn't with Tinny smashing a ball in your direction!! 0 – 2. WSM made a few forays into the BAC half but Gemma was on hand to clear the ball away from the goal. Unfortunately a well taken short saw WSM get themselves back in the game. 1 – 2.
BAC were not deterred. Numerous attacks were again thwarted by the WSM keeper but eventually a quick take from Darcy and some neat passing between Sal and Sledger gave Tinny an opportunity at the top of the D and the ball was duly dispatched into the net.
1 – 3. Tinny's stick was now on fire and it wasn't long before another strike gave BAC a 1 – 4 win.
A very happy BAC returned to the changing rooms for a well deserved shower only to find them scolding hot. More fool them who put shampoo on their hair! Brownie ended up utilising the sink to remove hers. The heat didn't seem to bother Bish too much but there was a little less singing than usual.
Teas were across WSM at the Nut Tree Inn with the whole team praying that it wasn't greasy sausage and chips which seemed to be the theme of away teas last season. We were pleased to say that it was lasagne, chips and salad – much better!
MOTM
3rd – Ceri, Brownie & WP
2nd – Sledger & Cher
1st – Dave