Mendip v BAC (22/09/18) Result – Win – 2-3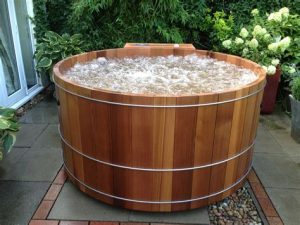 Written By: Maz the Explorer
With the heat wave well and truly over, we were back to traditional hockey weather to get us ready for the season ahead. We made the shorter or longer than usual (for some people) trip to Chew Valley school in the pouring rain.
After a quick warm up we got down to business with quick play through the centre, nice quick passing and good use of the wings. It wasn't long before Tinny found the back of the net which settled everyone down.
Sally excelled on the right, making many attacking runs, feeding the forwards with tempting crosses and returning to a defensive role when needed.
BAC's second goal came from LisaB who deftly turned in a strike from Tinny through the keeper legs. Further goal attempts from nifty passing between LisaB and Debbie were abruptly ended by the Mendip goalie who 'snuffed' them in their tracks. Tinny also had a little unplanned lie down which meant BAC could practice the short corner routines. BAC's third goal came again from Tinny after some silky moves in the D.
The change of ends proved unfavourable for BAC, maybe the wind was in the wrong direction? This led to Mendip getting themselves back in the game and before BAC knew it it was 2-3. Things weren't going BAC's way, Ceri had to have a rest and fill up on Jelly Babies. Sally upped her hard work and Liz bolstered the defense. Cheryl played a staring role as 'central defending non marking player' – now known as CDNMP, there was some concern about free players so she marked them anyway just to be on the safe side. With Becky making some crucial saves BAC managed to cling on to their slender lead and kept the final score at 2-3.
The after match antics were as bizarre as usual, LisaB this week doing her hair in the dark, the showers not staying on and mainly suited to the short members of the team. The desire for a hot tub was great this week, Ceri has a 'do it yourself' style one apparently, no one wanted to share.
Man of the match went to the hard working and determined SALLY.
Second – Debbie and Tinny, Third – Red and Bish