Newent2 4 – BAC 2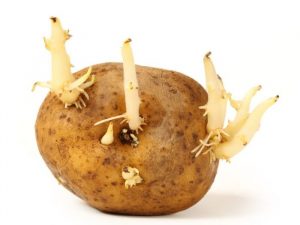 Written By: Red
Another late push back for BAC, luckily Maz came fully equipped this week. The warm up began with Jason Donavan, then Bros (see I have done my 80's homework) and then a lot of talk about Mavis! Sally don't get emotional thinking about it.Anyway the first half began and BAC dominated with lots of quick play and some brilliant one twos, proving this by Tinny scoring two amazing goals, with my favourite being the reverse sweep. We let their attack run through unfortunately making it 2-2 at half time and poor Brownie got another injury having her finger crushed! (Edit – We now know the tip is broken in two places and poor Browner is in a sling for 5-7 days)
With a good half time team talk we went back out for the second push but unfortunately we took our foot off the gas a little and allowed them to score two more! Liz and Tinny did their cheeky one two from the push back and got very close to scoring, along with a few chances from the short corners.
4-2 was the final score, lots to take away from this game we need tidy up, keep our composure and show the next team what BAC are really made of.
Ending on a positive their supporters were heard to say "We are surprised at that result, it should've been at least a draw" we know, as well as others, that we are EPIC!
And an even more positive note, it's my birthday on Tuesday, don't worry if you forget I'll be sure to remind you!!!
Edit- Things Red Missed when she left. 
Sally doing the bolero in the shower and presenting to Brownie!!!
The umpire telling us we were awesome, couldn't believe we didn't win? We kept our cool.
Kingers going 10 miles in the wrong direction after hearing the news Alice from Vicar of Dibley had died
Cheryl being told off by the landlady and asked to clear up after us, before we'd even been seated.
MOTM
1st a very well deserved Kingers (a prosecco evening is great motivation)
2nd  Sledger
Joint 3rd Tinny and Red