Lydney2 0 – BAC 4 (18/03/17)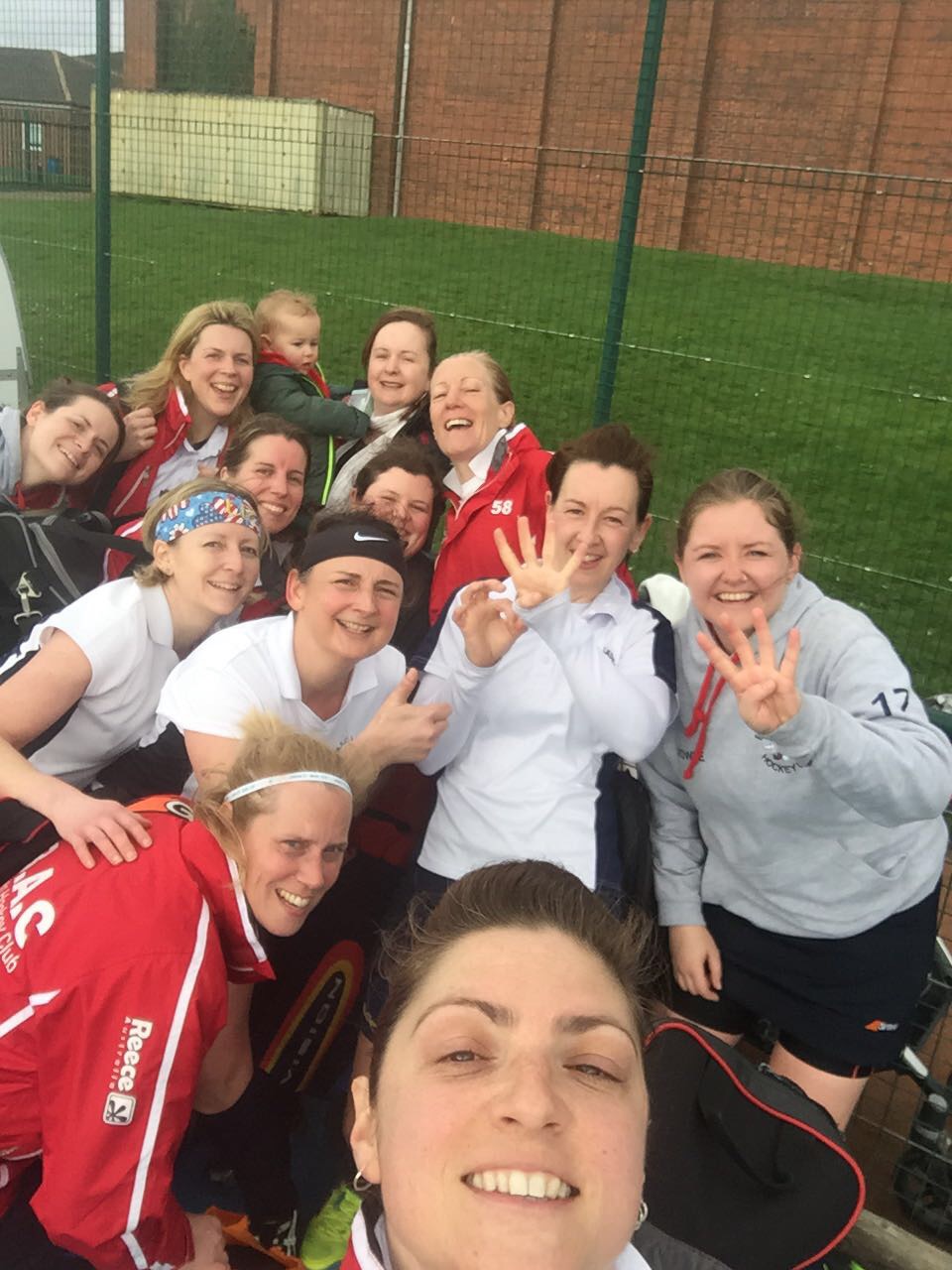 A bit of a lie in this week as it was a later than normal start for BAC. The away game against Lydney saw us setting off to another country, so with our passports packed and money changed up we were off!
After a few minor issues on the way, which included one car pulling some illegal moves at border control, Becky doing some birthday sick and WP ending up 455 miles in the wrong direction, we were finally on the pitch and ready to go!
BAC came firing out of the blocks and attacked from the start. Flooding Lydney's defence. BAC showed some great attacking from the start pushing up hard from defence. Despite the bobbly pitch, BAC managed to maintain control and stayed calm on the attack. After 10 mins of attacking play BAC were awarded a short corner. From this the ball came to Sally who crossed it in to Tinny at the top of the D who smashed it in on course to the goal, but it was deflected by a defenders foot, goal keeper and several other things, after a melee in the goalmouth; WP tidied it up and popped it in. GOAL 0-1.
BAC remained calm, and the majority of us held position, apart from Kingers, she went on a weird brave heart run not hearing everyone screaming HOOOOLLLLD. Despite this BAC continued to attack, however Lydney upped the tempo and put the pressure on the BAC defence, but the calmness of Cheryl, Maz and Becky saw the ball out of the D. The defence and midfield kept their cool and kept any attack from Lydney at bay.
With a patch of up and down play BAC seized a chance for goal when a cleared ball from the Lydney defence found a waiting Sally who smashed the ball back into the D, this deflected off the keepers pad where Tinny dived to reach it and smacked it into the backboards. GOAL 0-2
Despite some curious calling, noises, moaning etc. from Lydney BAC kept their heads, this even saw a calm and cool Bish in midfield picking balls of the Lydney attack like it was nothing (even stayed calm when Sally hit the ball at her nooni). Tinny was helpful and gave some words of advice to the Lydney defender after they tried to give her some words of advice. BAC defence and saw off numerous Lydney short corners, with WP and Sledger running out and stopping anything coming at Becky, when it did, Becky batted it off, with some fab saves.
Wanting more than two goals before halftime, BAC decided to do some textbook hockey. From a 16, Cheryl passed the ball out to Tinny who ran, and put a perfect cross in to the left to Lisa B, who smacked the ball in GOAL 0-3
HALF TIME
Let's get ready tooooooo rumble…
Second half saw Lydney come out hard and fast, attacking BAC from the whistle, sometimes quite literally attacking BAC. BAC answered this, by not letting anything get past defence and ignoring the silliness. Some great calling from Becky saw Cheryl, Bish, Maz, Sally & WP working as one and not one player un-marked, leaving Sledger and Liz to mop up and take the ball out of the defence and make some attacking runs.
Lots of argy bargee ensued from Lydney, not that it bothered BAC. Despite Sally being knee capped by a high ball, Tinny receiving an elbow to the back and Kingers getting whiplash we battled on.
BAC pushed back. A great pass from Liz to Sledger, saw Sledger slip it past the Keeper for an incoming Kingers to slot home. GOAL 0-4
BAC aimed for another goal as we like goals, so Kingers made a cracking run and crossed the ball into a waiting Brownie, Brownie smashed it and…and, well we are still waiting for it to come back out of the sky…!
Lydney kept up the attack, but BAC were undisturbed and the midfield and defence saw to business. This also saw birthday girl Becky making the save of the century in the closing minutes.
Despite the tough literal battle, BAC came out with a clean sheet, several bruises, a well-deserved 3 points, and a very proud captain.
More fun was had in the magical mystery showers, were we in showers? Were we in the urinals? Who knows?
Bish Didn't
Not to mention the issue we had with the lockers……
MOTM this week:
1st: Becky, cool, calm, collected and amazing saves
No Image….but here was her prize!
2nd: Tinny, calm, constant pressure a great goal and assists.
3rd: Cheryl; good interceptions and attacking play & Kingers; Good attacking runs
Travelling Fun: