Wootton-Under-Edge 1 – 2 BAC (12/03/16)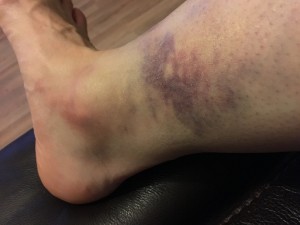 So this week BAC 1sts were away at Wootton under edge , It was an early start but the sun was shining.
After a good warm up although a little rushed as couldn't get on the pitch until 10am, the game started – although we didn't start very well at all, Wootton were well up for this and it certainly felt like an away game as lots of people watching and all cheering for Wootton.
It didn't seem to take very long and Wootton scored – they attacked wide and crossed into the D  which we couldn't clear and it went over the line ( can't go down as an own goal as no such thing now ) but Cheryl still had to pay a fine- very harsh.
With Wootton scoring this seemed to bring BAC to life and we had a few chances to get back into the game but with no luck the game stayed 1-0.
However we did have quite a bit of luck at the other end as Wootton scored two more but both were disallowed, due to good umpiring seeing a foot and a back of the stick.
That was how the 1st half ended – BAC were 1-0 down.
2nd half started and we could now hear our supporters from the side line ( Sledgers Mum J )
BAC started really well and were soon on the attack. BAC were then awarded a penalty flick thanks to the Wootton keeper using the back of her stick
Tinny stepped up as always and slotted it home- BAC were back on terms but hang on a minute she was asked to re-take it as the keeper moved too quickly so up she stepped up again and this time it was saved- harsh on Tinny..
However she was determined not to let it get her down and after great work from Bish in the midfield, she found Sledger who after great work from wide ran in and passed to Tinny who shot and scored – 1-1 – GREAT GOAL – BAC were turning this game around- all over the pitch we looked better and more controlled, WP was making some great runs and Siobhan, Sarah and Liz were finding space and creating chances.
After a great run from Siobhan on the right – she put a lovely pass into the D and there was Sally Anne – who connected lovely and scored— GREAT GOAL  and now 2-1 up – the crowd had gone quiet apart from sledger's mum.
BAC continued to make chances and nearly scored more, Lisa was unlucky not to connect with a few and Sarah also went close.
BAC found themselves down to 10 as Lisa was showed a green card for not being 5yrds on a free hit but was  actually trying to leave the pitch we think
Wootton tried to get BAC on the break again but the defence stood firm with 10 and great  work from Becks/Dave and Cheryl kept them out
We then conceded a penalty corner and WP cleared well but Wootton were awarded another one and knowing there were only a few minutes left we had to keep this out- there was a delay in taking the 2nd one as Becky was left injured but she managed to get back up and face it and we managed to clear our lines, great work from the defence.
And that was it – BAC won 2-1 , a great come back in the 2nd half and well deserved we showed great fighting spirit and played some great hockey.
We then enjoyed teas at the local pub.
Player of the match went to Siobhan this week
2nd was WP
3rd was Bish , Cheryl and Sally-Anne