BAC attend the annual Beer Festival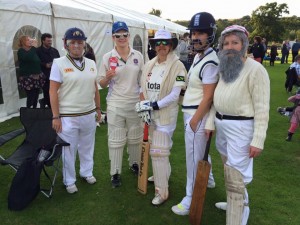 BAC Ladies did themselves proud at the annual Stapleton Cricket Club beer festival.
This year the fancy dress theme was cricketers and much fun was had applying hockey techniques to the game of cricket whilst downing a pint or two!
We don't think there are going to be any England call ups from this bunch!