City of Bath 5 – BAC2 1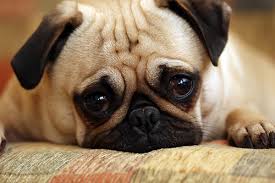 Ok somebody *coughs Andrew coughs* tempted fate and mentioned our winning streak on Twitter!!
Well it's safe to say….it ended thanks to City of Bath!!
I'm not sure what happened to be honest, coz BAC were all ready to go for more hockey fun, unfortunately COB were having none of it!
In fairness to BAC we did put up a fight and had a few chances on goal brushed aside by COB, after some good attacking play from Cheryl (midfield mind), Hammy, Sarah G, Ali and Tinny!
Our defence were put under pressure early on and COB sneaked in a goal from a very speedy attacker (by all accounts a triathlon runner). 0-1
The second goal came shortly after, I lost the player I was marking after she wrong footed me in the D she smacked it in ( Sorry Kay!) 0-2
We didn't give up though we put pressure on and with some great midfield play from Ceri (last game mind!) Beezy and Hammy the ball was pushed up to Tinny who went one on one with the keeper and smacked it home with a bang 1-2
Heads high we'd got ourselves back together and fought the onslaught of COB attack (and their umpire) although I, well my calf, got in the way of a Leanne 16 hit out and had to limp off (thanks to Jo V on the sideline for the ice pack).
1-2 at halftime, the consensus of the chat was to not be defeated, play the whistle and mark!!
Second half began and COB seemed more fired up than before! They kept up the attack, but Fran, Leanne, Maz and Kay were having none of it! They continued to get the ball away, Cheryl and Hammy played some great triangle play with Tinny and Sarah G who had some more attempts on goal. Nothing came of it.
It was after this COB got two more goals, I can't remember what happened, I was to busy checking the pulse of Tinny after a savage attack by two defenders when she tried to score!! 1-4
Maz, Beezy and myself had some great passing play on the left, and although I got the ball in the D, nothing came of it, just wasn't to be out night!
Again COB scored despite the great efforts of Kay in goal. 1-5
We kept going until the end, although weary and done in. As the final whistle peeped we had a short corner awarded, despite Hammys best efforts it went wide!
Despite the score BAC didn't give up, BAC spirit alive and well. We just had a blip, will be back next week fired up and wanting to get 3 points!!
COME ON BAC!!!