BAC2 12 – Bluebirds 0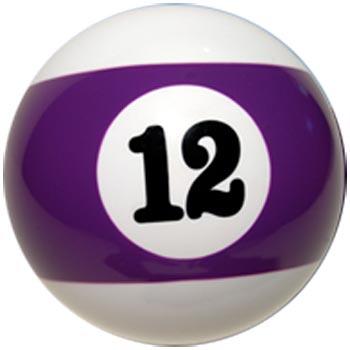 Blue skies and beautiful sunshine met us at Abbeywood for the summer league game against Bluebirds
With everyone nicely warmed up and Kay's stinky GK top doused in Impulse we were all prepped by Captain Beezy and ready to go and take on the Bluebirds!
We were on fire from the start, with  some super attacking play from Hammy & Lisa in the middle which saw the ball delivered up nicely to Tinny who slammed home our first goal from the top of the D. 1-0
BAC had the fire in their tummy's and wanted more goals, some super triangle passing with Hammy, Kati Li and Sarah saw the ball passed to Tinny who pushed it in through the keepers pads. 2-0
We carried on attacking and pushing up the pitch, Kati Li making some impressive tackles and proving that you just don't give up. Hammy, Lisa and Maz did some more triangle passing and some great movement on the ball, lots of opportunities for forwards me & Sarah G, who to start with couldn't quite hit the target, this was until  a run by Kat, with her big shoes, up the pitch, saw a pass into Sarah G who plonked it in the back of the net. 3-0
BAC kept working hard and kept up the momentum, even though it was about 50 degrees and some of us had sun blindness!! When Bluebirds broke and their speedy number 25 got through our mid field, she was met with the solid defence of Fran, Maz & Coxy who wouldn't let the ball get to Kay (mainly as her top smelt so bad and nobody wanted to go near her).  Some cracking locks from Fran saw the ball back up front and to Hammy who with a few one twos with Katie took the ball in the D and with a hit on  bluebird foot, got us a short corner! A perfect hit out from Sarah G to Hammy saw Hammy smash it home! 4-0
Again, with some more driving play from Kat, Maz and Lisa saw us awarded another short corner. Again, a beautiful hit out from Sarah G to Hammy and another smashing strike to the backboard! 5 – 0
With half time nearing and hockey tan lines defining, Tinny decided she wanted a third, but as I was waiting patiently on the left post she decided to pass to me, but instead scored…..boom! 6-0
Half Time saw very proud Captain Beezy!!
Second half started much like the first half, a change of positions saw Hammy up front and Tinny in midfield! Hammy kept the pressure from the start drove the ball into the D and shot wide, which was picked up by Katie Li, who slotted it home 7-0!!
Our next goal came from a ball out from Fran to Coxy up to Kingers, who drove the ball up the line and crossed it in the D which was then smashed in the D by me!!! 8-0
Not wanting to feel left out and after a brilliant ball out from Fran we some cracking attacking play from Kat, Tinny and Maz, the ball was passed to Lisa who took a strike and banged it in the net!! 9-0!!
With the pressure continuing and some classy triangle play and passing into space, we kept going, Fran, Tinny, Maz and Kat, did some text book passing play to get the ball in the D, where we were awarded another short corner, Sarah G decided to pass it out to me, but for some reason everything went in slow mo and nothing happened!! But we battled on and we were awarded another short corner, out to Hammy who struck it hard in, hit the keeper and I slammed in the deflected ball! 10-0.
Hammy was on for hatrick and she wasn't going to give up, the team kept working hard together and positioning was perfect, there was some beautiful tackling from Katie Li and then some equally beautiful passing from Katie passing into  Hammy, who had a few shots go wide, was she ever going to get that number 3? We kept going as did Bluebirds, who never gave up and defended well, passing out to their midfield who ran up the pitch only to be met with Fran, who took pity on Kay not having anything to do and passed her the ball, some weird looking stick skills from Kay saw the ball out to Fran, to Lisa, out wide to Sarah G and in to Hammy….who smashed the **** out of the ball and in it went. 11-0
As the full time whistle loomed, BAC fought one more time and Kat took a run (in her clown shoes) and into the D she went, with a strike and goal!! 12-0!!
12-0 it finished.
Another sure sign of BAC Spirit returning!! Congrats on your first captaincy win Beezy!!