BAC 3 – Bristol Univesity2 5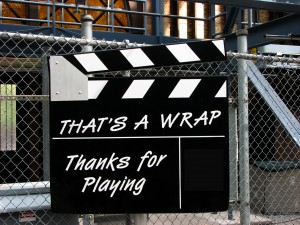 Written by: Liz 'Incles' Gaze
The last game of the season saw Bristol University visit an ever depleting BAC. In the crowd today, Lisa's Mum and her friend Bev, the ever supportive Coxy and Bish still restricted to the side-lines. On the pitch, anyone who would play and who wasn't too injured! A big thank you to Ali for coming out of retirement and those who stepped up from the seconds to enable us to put a team out.
BAC started strongly and within the first few minutes the ball came from Liz in midfield, out to Sledger who put a great ball in for Tinny.  Showing no signs of the injury, Tinny smashed it into the back of the net fulfilling her aim of 30 goals for the season. BAC kept on the pressure but the Uni were awarded a short which snuck in right hand corner.  BAC fought back and after some good attacking play were awarded their own short corner. With non of the normal short corner takers available Liz got nominated. Despite the decision that Liz was to pass to Tinny, Liz decided to totally fool the opposition (and her own team) by passing to Lisa, which thankfully turned out to be a great ploy as Lisa fired it home. 2-1 BAC. Despite Ali clearing off the line, the Uni scored another off a short and unfortunately nothing came of Sally's diving, stick hurling attempt at getting on the end of a cross from Lisa. 2- 2 half time.
Half time talk and comment of the day from Hammy "They're not here to play, they're here to learn so let's teach them a lesson." Unfortunately this didn't quite have the desired effect as BAC started to run out of steam and allowed the Uni to score 3 goals. There was a little comeback when Liz finally managed to tackle no. 30 and slipped the ball through to Tinny who smashed it in on the reverse BOOM!
Final score 3 – 5. BOO!
MoTM
4th Liz and Lisa
3rd Tinny
2nd Cheryl
1st Sledger, the runaway winner.