Leominster 1 – 7 BAC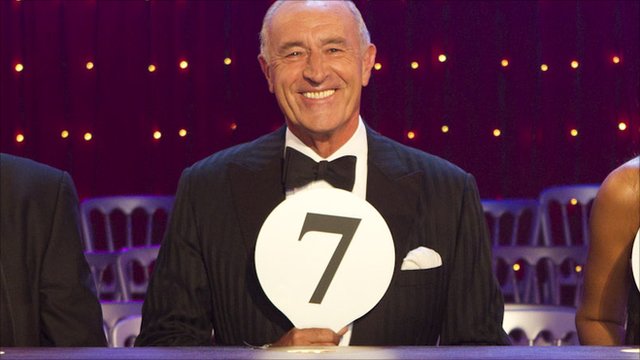 At 6am on Saturday 20th February, the sound of 11 alarm clocks could be heard ringing around Bristol, as us BAC ladies got out of our beds, into our kits and then in to our cars (although Liz struggled with the car bit!) for the Leominster (Leo) away match. We didn't mind the early start (I say we, Becky did) as we were pumped and up for it after a very motivating discussion earlier in the week care of Tinny and Sledger. After a quick change and a final captains chat from Tinny we were out warming up and getting ourselves in the headspace needed. We had hope and we wanted 3 points…..
The whistle blew and we were off, with instant attacking play from BAC! This saw Rachel Lawrence (who we welcomed for to the 1st team this week) and her shoe wings flying up the pitch after some great link up play for Woolly Pully (WP) and Liz and a pass up the line. Where Rach picked it up and did a cracking pass into Tinny who smashed it straight into the backboard!! GOAL!! 0-1
We continued with the attack and had a few opportunities on goal by Tinny & Sally, either narrowly missing or being saved by the keeper. This wasn't going to stop us and an attacking run from WP and Siobhan into the D saw us awarded a short corner. WP hit out to Tinny who struck it in, it was reached by the keeper who fumbled, as did the defender and the ball crossed the line. GOAL!! 0-2
On we went with our awesome play, working like a well-oiled machine, and continuing to attack.  When Leo did attack, they didn't stand a chance with Bish and her shadowing and Cheryl, Dave and Becky seeing to business in our D. We continued to push up the pitch with some good distribution and runs from WP, Bish and Sledger in midfield. One such push saw some great play between Siobhan and Sledger up the left, a peach of a pass from Sledger into Sally who was received on the left of the D, turned and smashed it home for a rather loudly celebrated GOAL! 0 – 3
BAC kept up the attack and didn't back down we showed how strong we are, and Siobhan showed she was the strongest by striking the ball and smashing it in half. New balls please……!! Our positioning throughout the first half was on point and we pressured Leo in the attack and foiled them when we were in defence. Some cracking saves were made by Becky on the odd occasion they broke through. Cheryl and Dave were working in unison to keep the ball out of their D and making some awesome clearances up to WP, Bish and Sledger. All of the team working together perfectly. Shortly before half time we were awarded our last short corner of the game which was cursed by Siobhan's words of 'if it aint broke don't fix it' The shot was saved by the keeper!!
HALF TIME
After a motivating half time talk, and a quick run over of some tactics using the smelling salts and inhalers saw BAC come out with their tails in the air and straight back into attacking play. Liz and Siobhan linking up well with WP, Bish and Sledger in midfield saw some awesome displays of hockey. Rach's shoe wings once again put to the test with some attacking runs up the right between her and Liz. It was some of this beautiful hockey that set up our 4th, with some beautiful play from Bish, WP and Liz the ball was crossed to Sledger who passed into Tinny top D, who had her back to goal so turned it in and smashed it home! GOAL 0-4
LEO came back at us a little, we were having none of it WP running back into the D to help out Cheryl and Dave, who had it turned out had it covered, saw the ball back out and BAC on the attack. A ball from Dave to Bish out to Siobhan, saw some cracking 1-2's between Tinny and Siobhan, into the D which threw the Leo midfield and defence, ending with a final strike from Tinny bottom right bang! GOAL 0-5
Despite being tired, BAC kept up the pace and the push kept coming everyone supporting each other and more and more text book play, BAC were a force to be reckoned with and Leo didn't stand a chance. Which was proved when a pass from Cheryl to Liz to Sledger saw Sledger run the length of the pitch (encouraged the entire way by Tinny) into the D, where Sally, Tinny and Rach pulled their defenders out to create a perfect space for Sledger to shoot….boom! GOAL 0-6
Now this is the sad bit, you know like in films where it's all going great, then someone scuppers this for the hero/heroine of the film? So BAC for some reason had a little wobble, which let Leo into the previously protected D. With a little fumble and some diving sadly the ball went in the goal. 1-6
But like in all great films, the happy bit returns BAC dusted themselves off, everyone encouraging each other to keep our heads up and move on….so we did. We attacked again and with some perfect triangle work from WP, Liz and Siobhan saw Siobhan into the D and strike skywards to goal, sadly it missed by an inch! We kept the ball despite Leo breaking through again and Sledger had another run up through only to have her chance scuppered. We wanted another and we wanted it badly! BAC did concede a few Short Corners, but with the 'routine' sorted this was nothing to worry about, even when WP stepped out of one due to her newly mended finger getting a smash. So with more  great play from all of the team saw a cracking pass from WP on the right to Bish into a waiting Sally who swiped it in only for it to be stopped on the line by the defender…..by her foot. PENALTY. After much deliberation* it was decided Tinny was to take it!
*we all walked away and left her with the ball and the keeper.
So Tinny stepped up, the whistle blew, she stepped in flicked it and hit top of the backboard bottom right. GOAL! 1-7
Needless to say we went slightly wild at this!! Again we kept up the pressure keeping Leo out of our D, Bish even stopping one hell of a strike from their number 5…..all in a day's work for Bish!!
The final whistle blew and BAC were ecstatic, absolutely shattered and a bit emotional, but ecstatic non the less! 3 very well deserved points and a shift in the table. Topped off nicely with the promise from Kingers that we get our £10 and even Ronnie was happy with it!! BAC deserved the win, but Leo didn't make it easy.
An awesome game to be a part of and reports from Kay say it's the best game she has ever seen!!
This game was brought to you by the number 7 and the letter W!
MOTM Went like this:
1st Tinny '5 Goals' Oliver
2nd Siobhan 'Ball Breaker' Duffy
3rd Sally '1 goal' Curnow & Becky 'shot stopper' K Lewis