Match Report ~ BAC 4 – 0 Yate2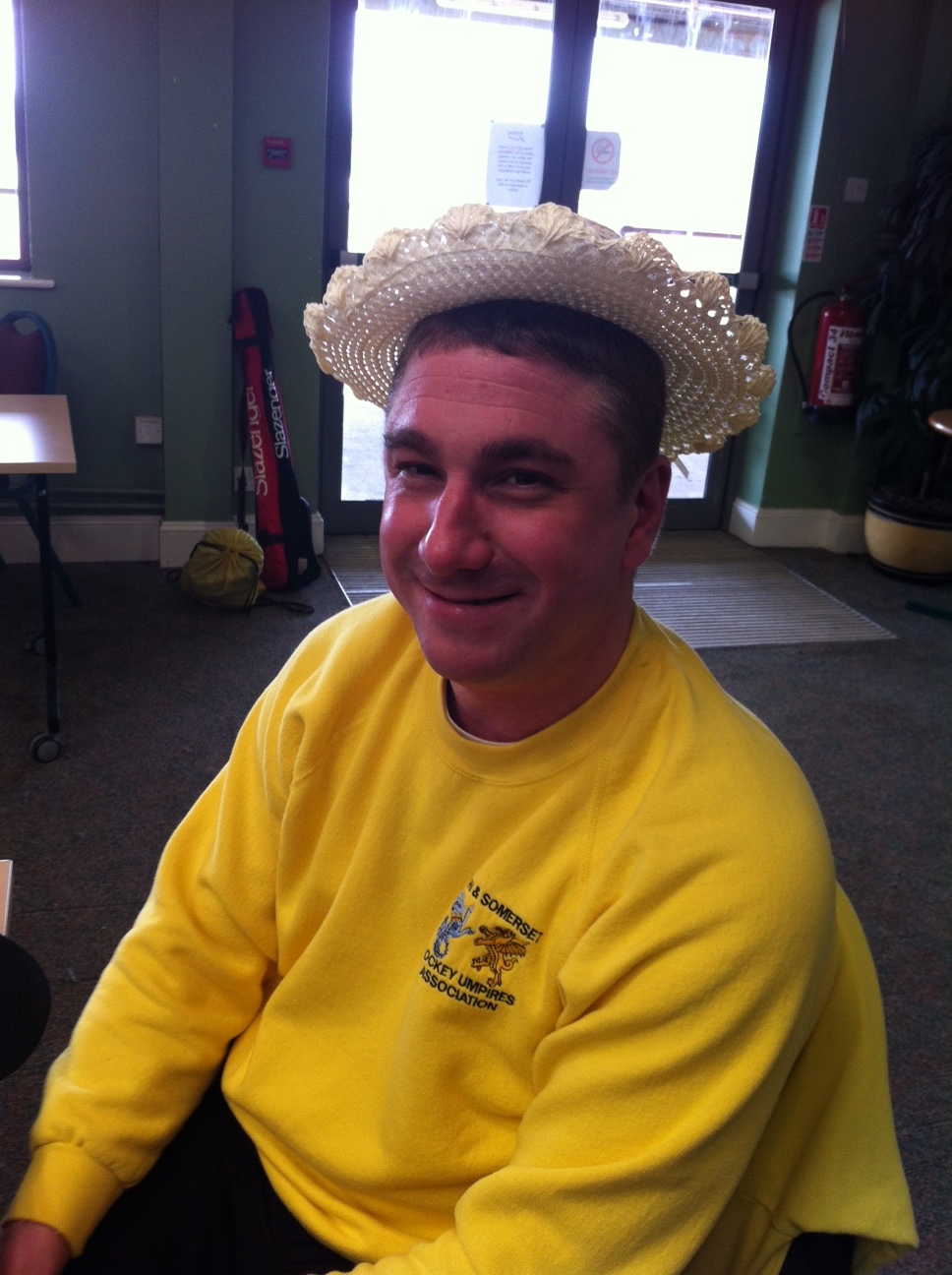 In the equivalent fixture this time last year snow lay on the ground. There was nearly a repeat this year with an attempt at hail then a downpour of freezing cold rain as soon as the words "let's have a team photo" were uttered!A win last week and the cold must've spurred BAC on as they put pressure on Yate from the start. It wasn't long before Sally thought she would see her name on the score sheet again but unfortunately the umpire blew his whistle milliseconds before she swept the ball across the line – this later resulted in the umpire gracefully accepting the 'dick of the day' hat!
Not to be deterred, BAC kept attacking and were finally awarded another short. It didn't quite go to a Dougie plan as the ball bounced past Tinny to Liz backing up, back to Tinny to smash it into the goal. Perhaps it should be added to the repertoire!
Yate had a few breakaways but were stopped in their tracks by the defence and a diving save from Becky. On rising slowly from the ground clutching her back she was heard to say that she was too old to be twisting like that! As one of the youngest in the team I think she has a fair bit of catching up to do on the aches and pains front! Back up the other end and some slick passing saw Tinny take another strike on goal. Sally, still trying hard to get her name on the score sheet, made sure by sweepig the ball hard into the backboard from about two inches out. House discussions ensued as to who would be awarded the goal – I think Tinny won! Half time 2 – 0 to BAC.
BAC were determined not to let the game slip and continued the second half in the same manner with several attacking plays. Yate then started to push up the pitch desperately looking for their first goal. The ball was cleared from the BAC D and Liz chased down one Yate back pass after another until she finally dispossessed the last defender. With an empty Yate half of the pitch the chase was on and a one on one with the keeper resulted with the ball being slipped into the back of the net and Liz's first goal of the season – going for quality not quantity! More good passing play lead to another Tinny strike on goal and her hatrick – going for quality and quantity! Final score 4 – 0 to BAC and another clean sheet. Bucket and spade next week at Leominster beach!
Man of the match: runner up – Sally (for scoring but not scoring twice), 2nd – Cheryl, Tinny and 'the whole team', 1st – Liz.