Match Report ~ BAC 1 v Bretforton 4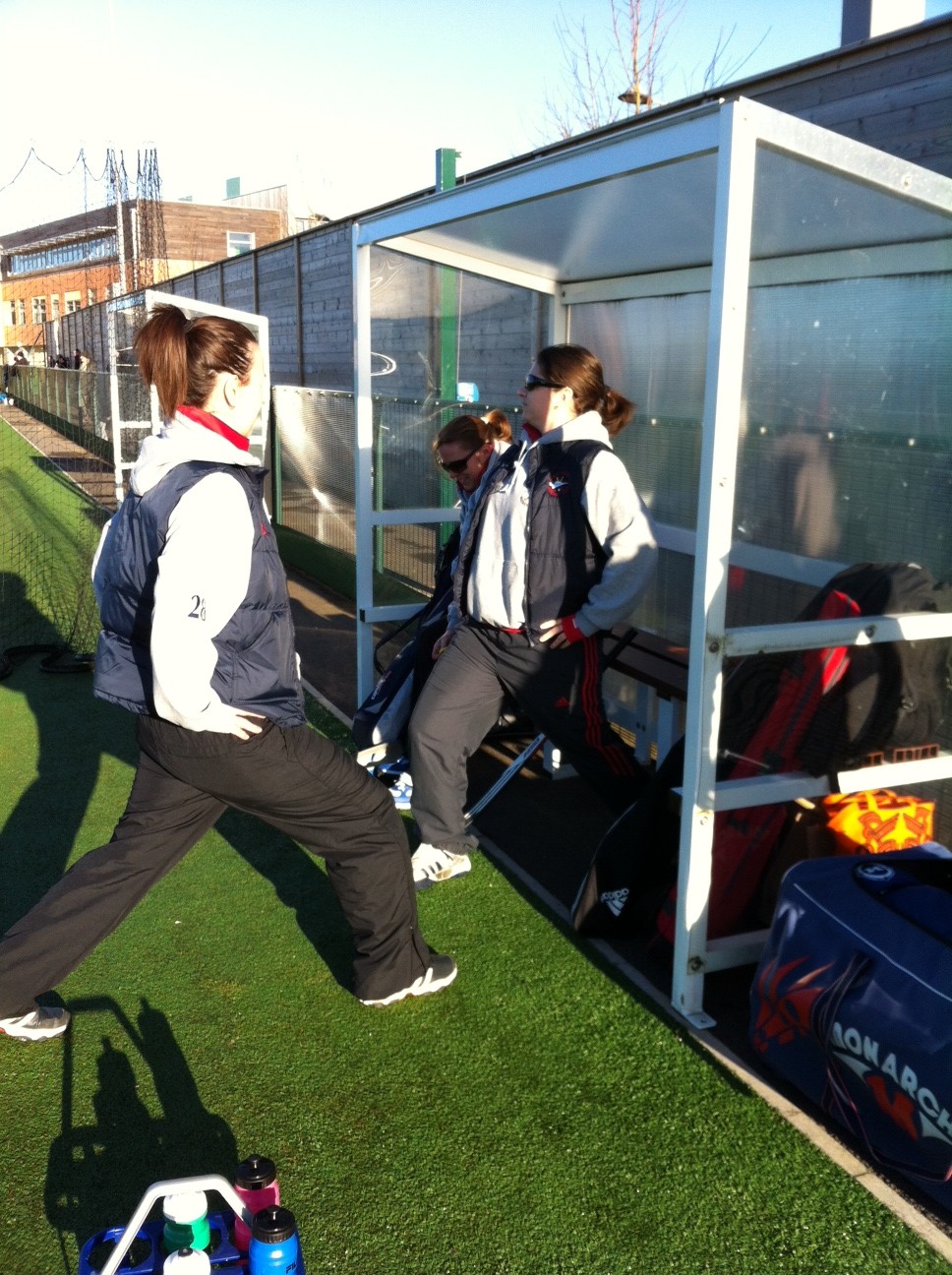 It was a sunny day for our match against top of the league Bretforton, especially ordered no less.  BAC started well today with a foray into the Bret D and in no time at all won a short corner.  This was well defended by Bret who were soon attacking the BAC goal.  New in goal this week was Kay Garston  who was filling the space nicely (not that she was fat or anything, just taller than our average goalie!). On with the match….
BAC were certainly upping their game this week with a lot of end to end action, short corners were not working at either end of the pitch and it took a quick side-line hit from Bret to catch BAC napping in the D and they slipped a sneaky goal in. Another goal opportunity for Bret with a short just before half time but the defence held and the half-time score remained 0-1. A good start to the match this week seeing as we are normally 3-0 down by now!
More action in the second half for the BAC defence saw some great clearances by Kay with goal-line saving moments from Maz Wilson and last second clearances from Trixie Osmond.  Some nifty passing up the BAC flanks saw Liz and Katie make a run for it but were unable to finish it with a goal. Bret were soon back on top and made the score 0-2. BAC were not going to give up despite Katie stopping Rachels 'sure to be a goal' shot from going in. Some more well worked play from the right saw Lorr in the right place to make the score 1-2. Things were looking up! Then Bret managed to spoil it by scoring two more goals! With the final score at 1-4 BAC had played much better despite the score-line so there's hope for them yet. Things got better at teas where we treated Bretforton to a lush curry and they gave us their left over doughnuts!!
Man of the match this week went to new team member Kay who is now able to start a new musical hobby – playing the pink recorder…..
Quote of the day – Maz shouting at the defence – 'Why are there four of you all stood there holding hands?'