BAC v Frome (20/11/21) 7-2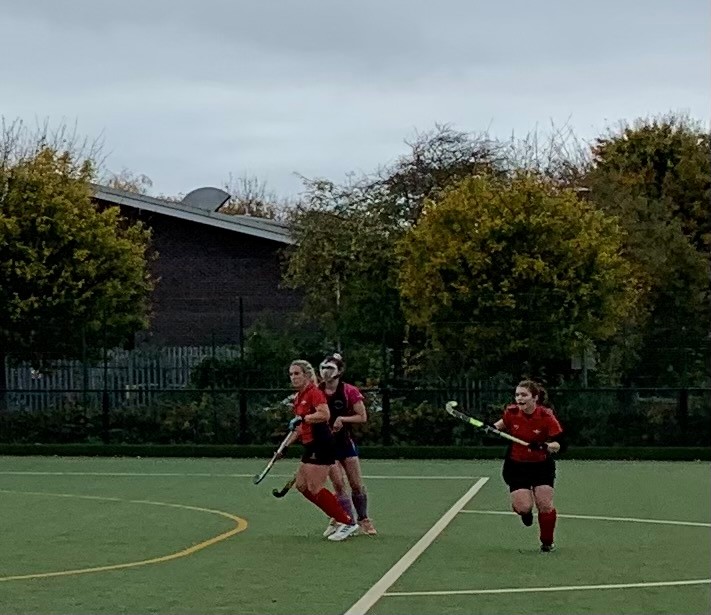 MATCH REPORT (Meg Jones): A whopping win against Frome for BAC today. We went out with the bare 11, including Covid recoverers and no Sarah (goalie)! Thanks to Alice for stepping up to help us out (legend!!!). The game started with an early goal for BAC, scored by Sledger, starting the game on a strong footing. First half saw us coming out hard with fantastic triangles up both the left and right, winning 4(?) shorts and 2 more goals from Kingers and Tinny, the later of whom scored her post-Covid debut goal from a short corner. Frome's counterattack was quick off the mark, and we conceded to a two-on-one with the goalie making it 3-1, but another goal from Tinny saw us end the first half 4-1.
At half-time in between smiles and gasps for breaths (!), Chris asked that we maintain the intensity and game pace, a mindset we went back to the second half with. The passing and connection all over the pitch really excelled throughout the game, and Blockely answered another goal by Frome with one of her own, making it 5-2, followed shortly by Tinny's third goal (hat-trick!!!). A series of short corners commenced on the bounce, leading to my first league goal ever (hi, I'm Meg!!!) and a great big celebration afterward. That concluded the score sheet, making it a 7-2 win and a really well constructed game.
Player of the Match
1st – Meg
2nd – Alaina, Sledger
3rd – Sally, Tinny, Briony